Svaneti is a land, where the mountains look upon you from all sides and every corner is capture-ready, literally. you must have your camera ready all the time, or you will miss some great shots.
As you can see, winter and summer live together here.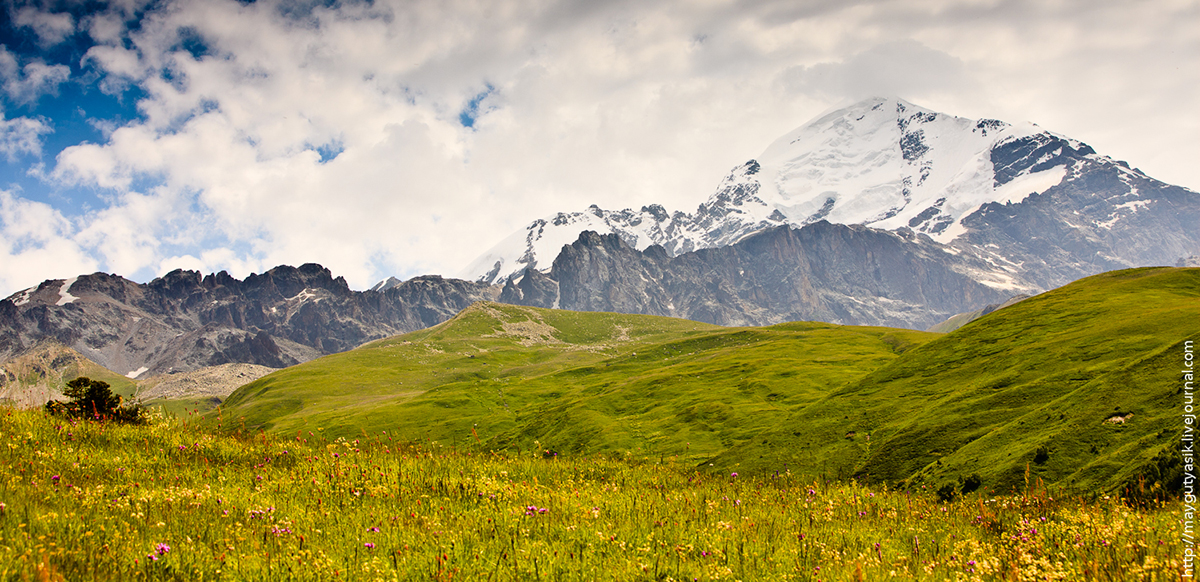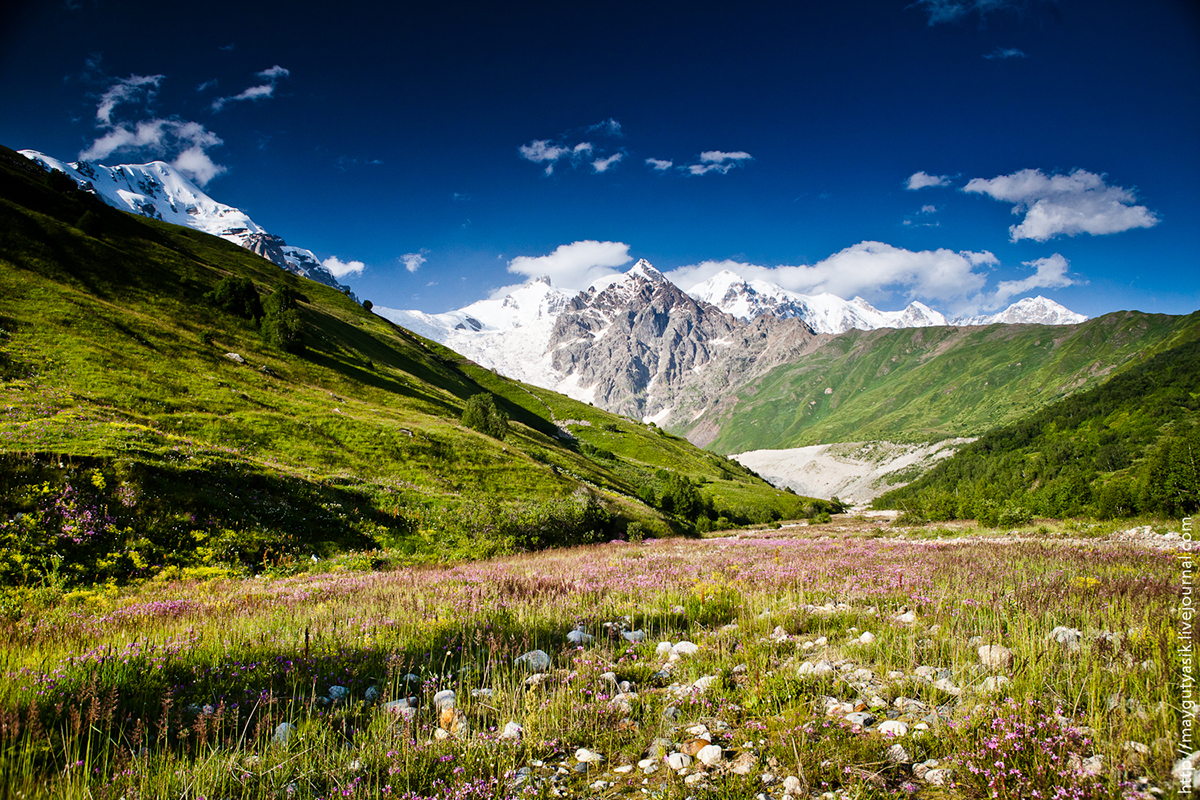 Proud and menacing, Ushba mountain towers above Svaneti.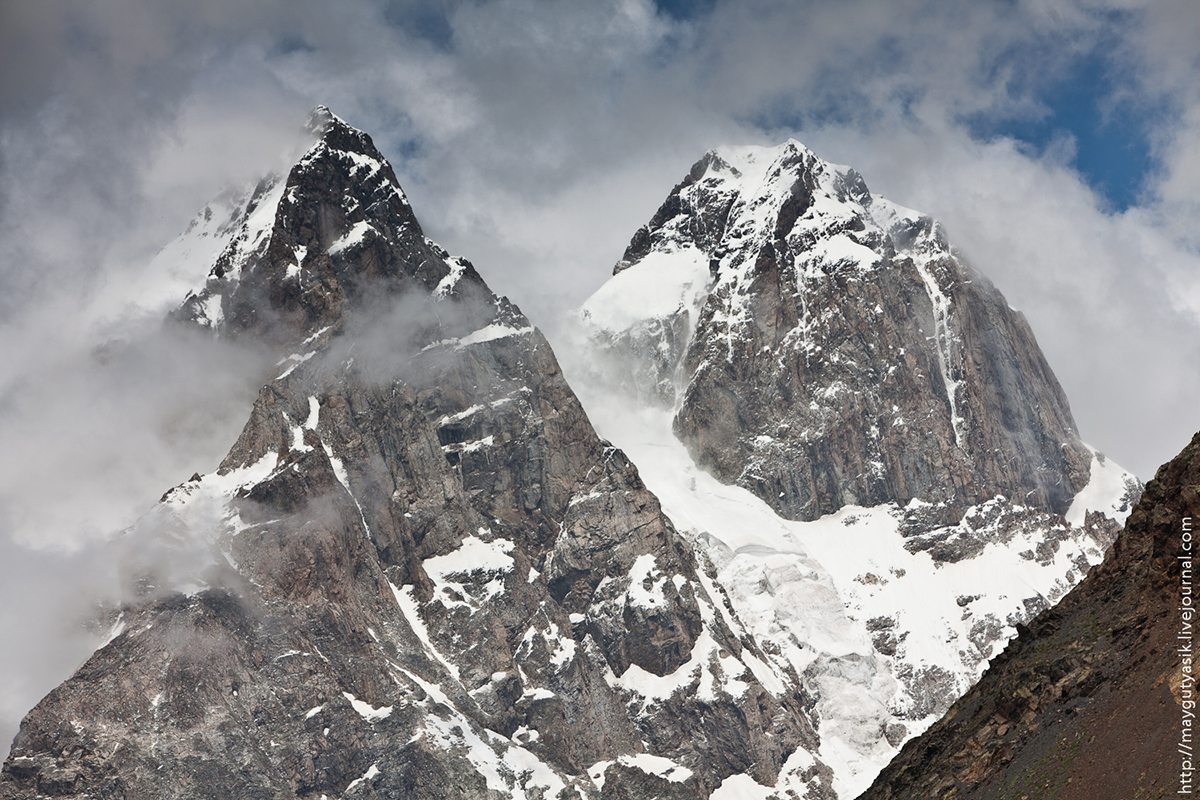 Village Jabeshi looks so tiny under mt. Ushba.
Ushba, view form Guli pass.
Trail to Ushba glacier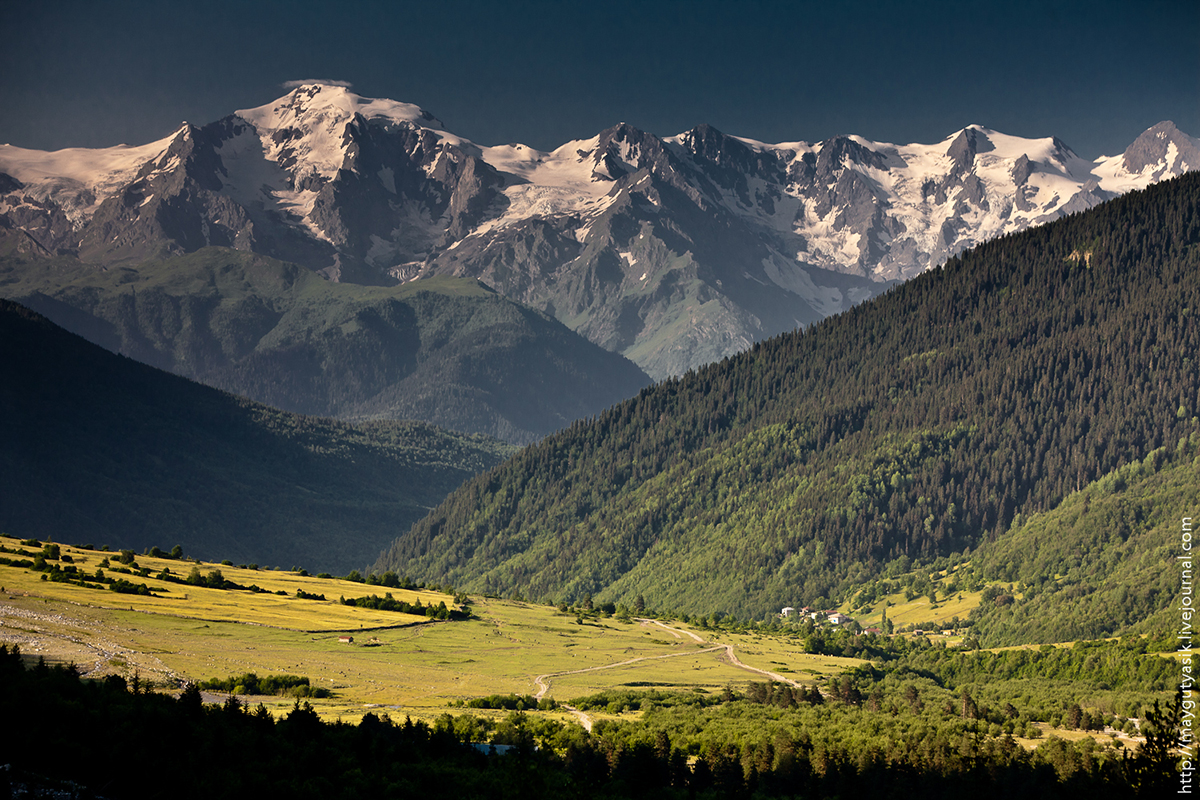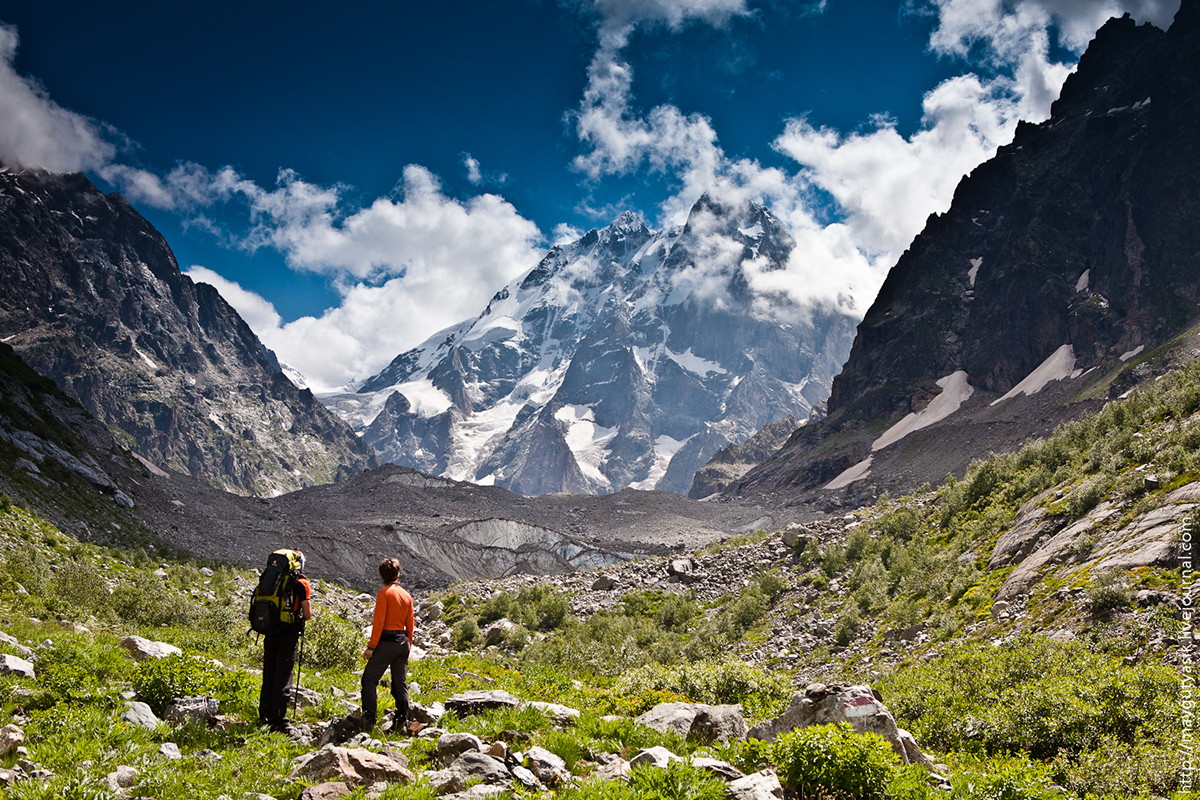 Ushba glacier. 2700 m - foot of a glacier, where the base camp of climbers intending to conquer this beautiful peaks of the Caucasus.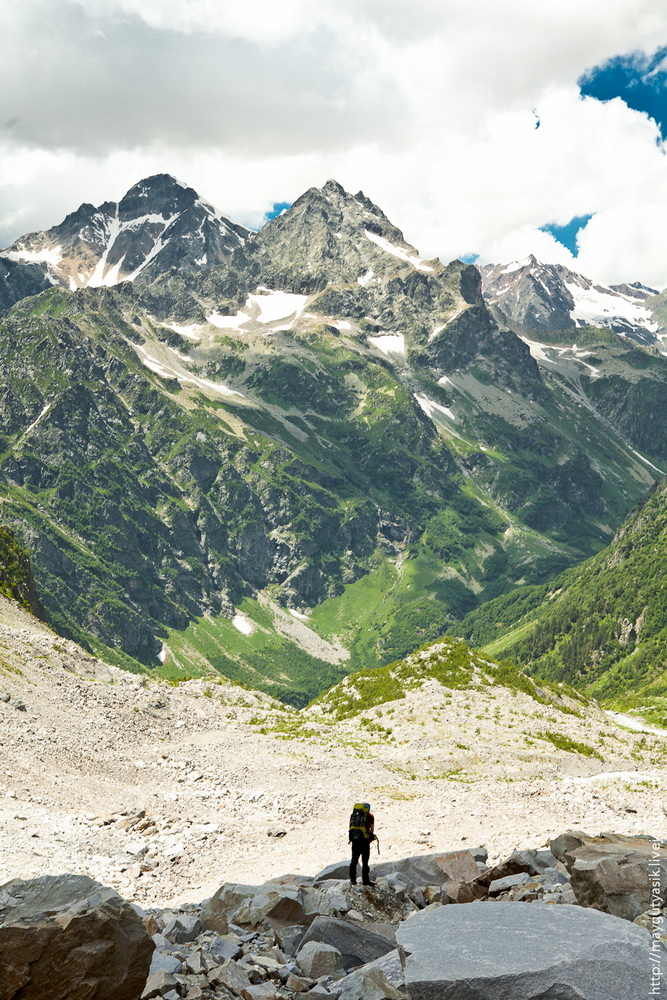 Another glacier - Lardaad, which is formed on Tetnuli-Adishi mountain massif.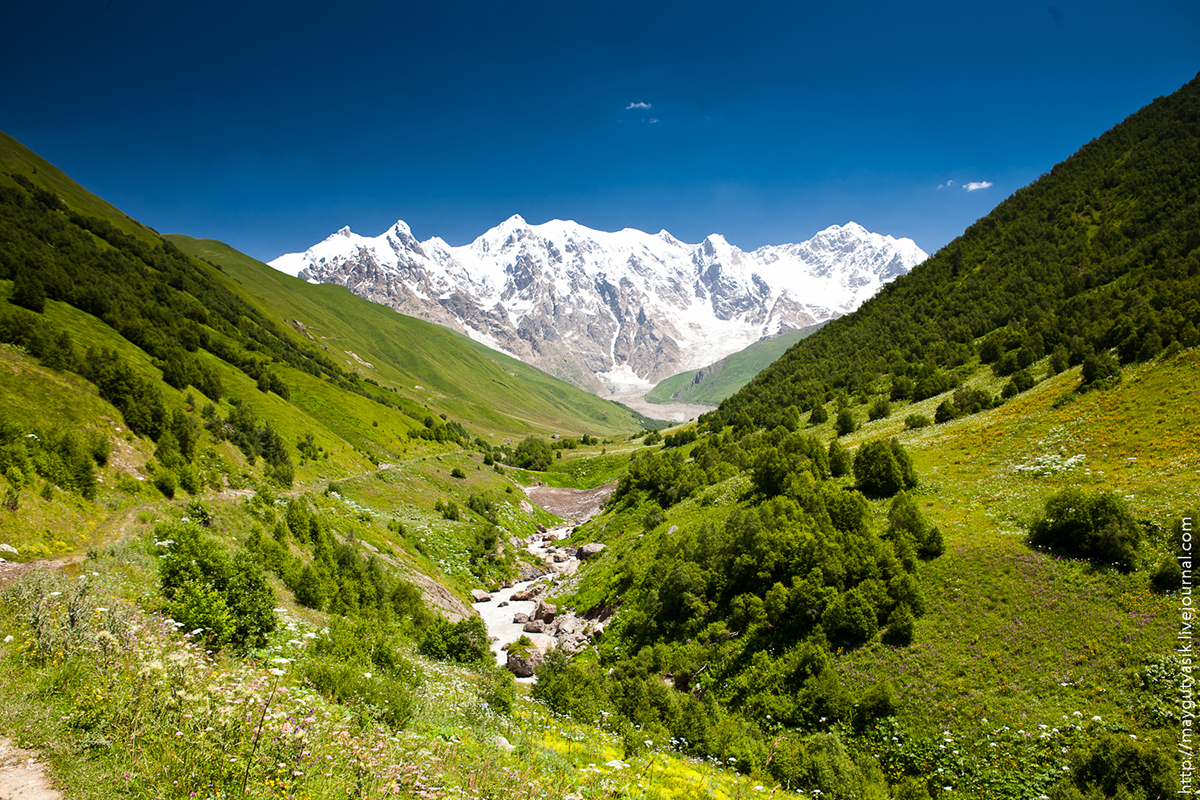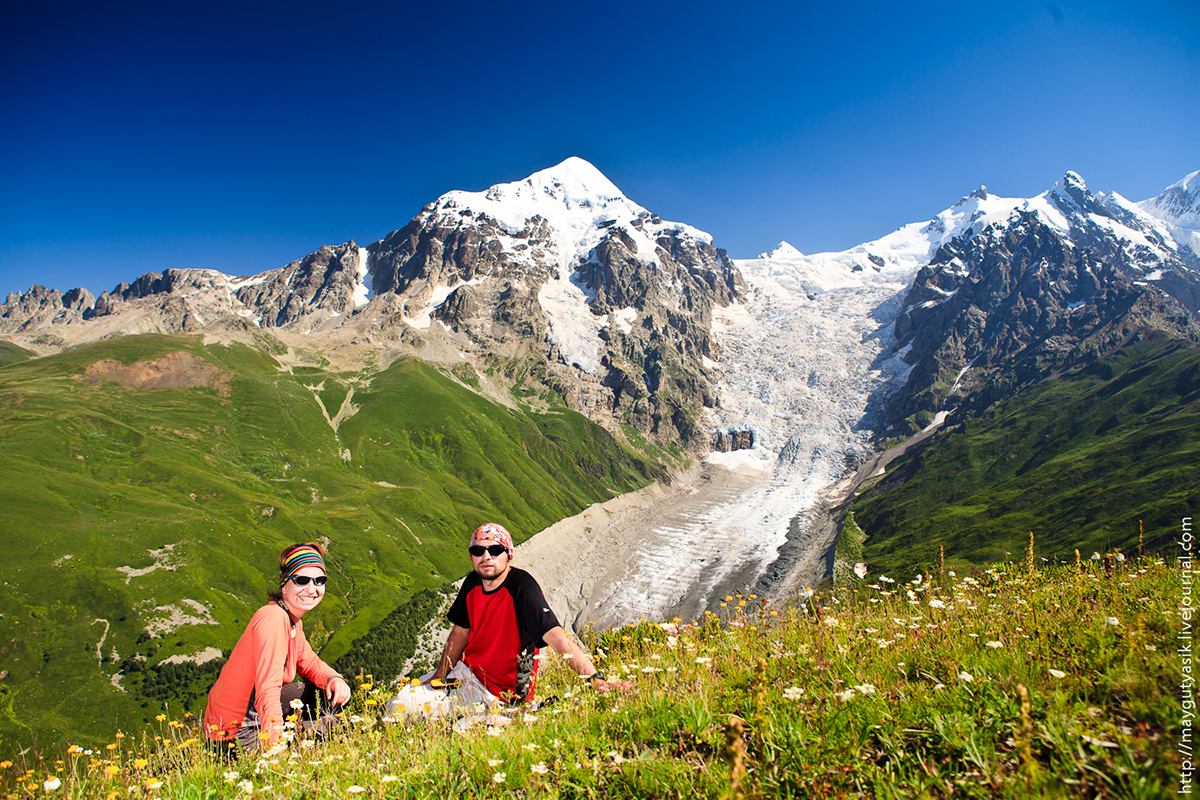 To get to Shkhara glacier, one must pass through Ushguli, Europe's highest settlement.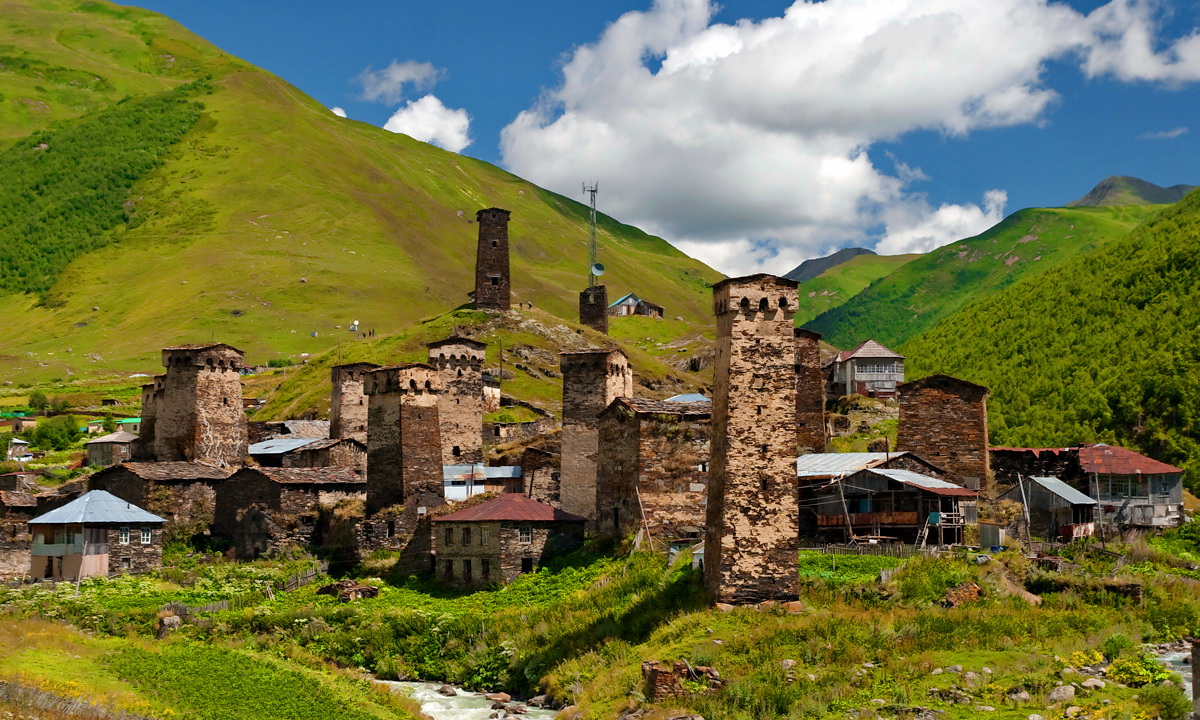 Enguri riverbed, on the way to the glacier.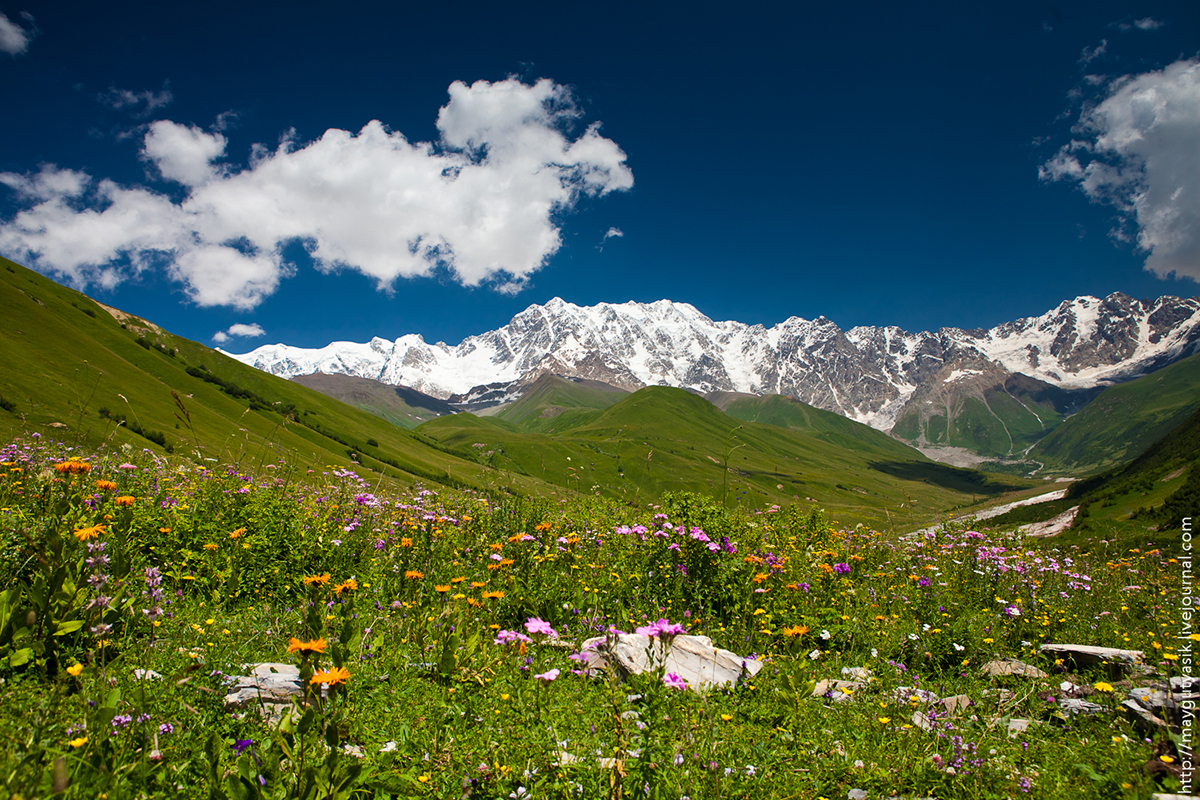 Water is clear, and very cold. This small stream later will become a roaring, scary river.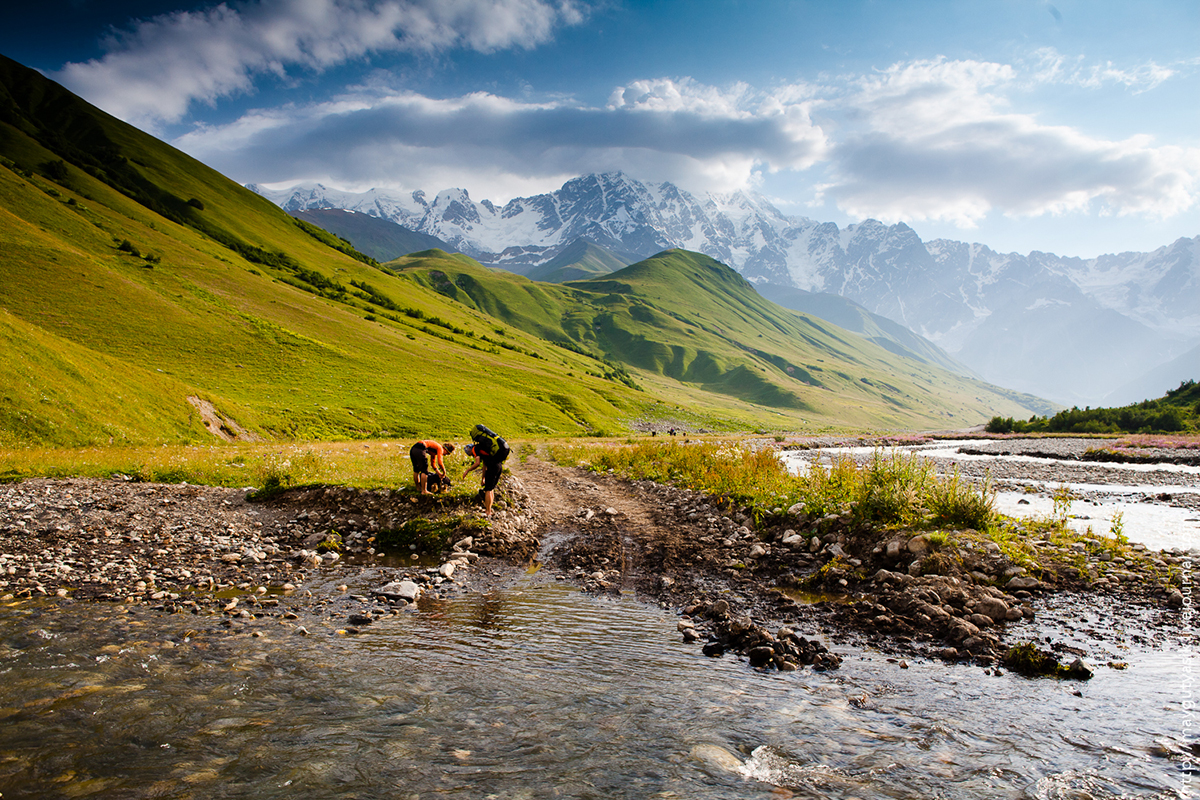 Shkhara Glacier at its best.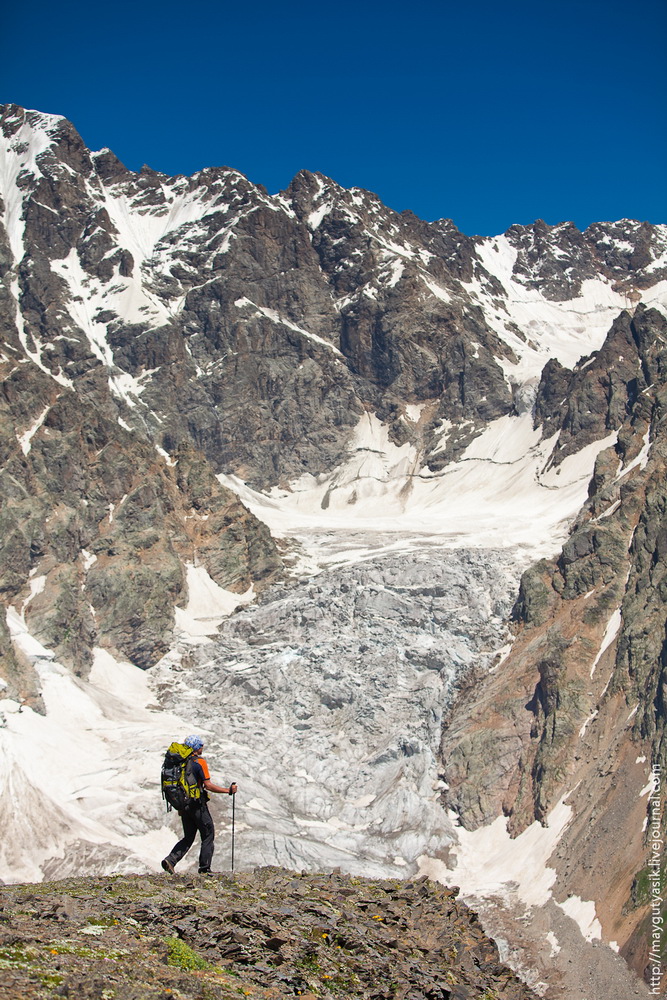 Now and then, you will cross  mountain pastures.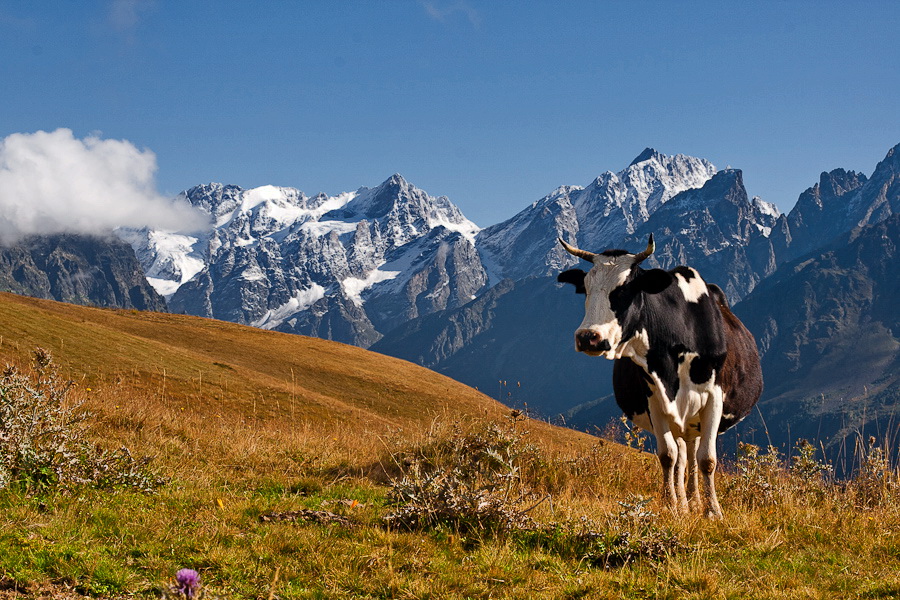 Animals are absolutely peaceful and sometimes very curious. They love posing a lot.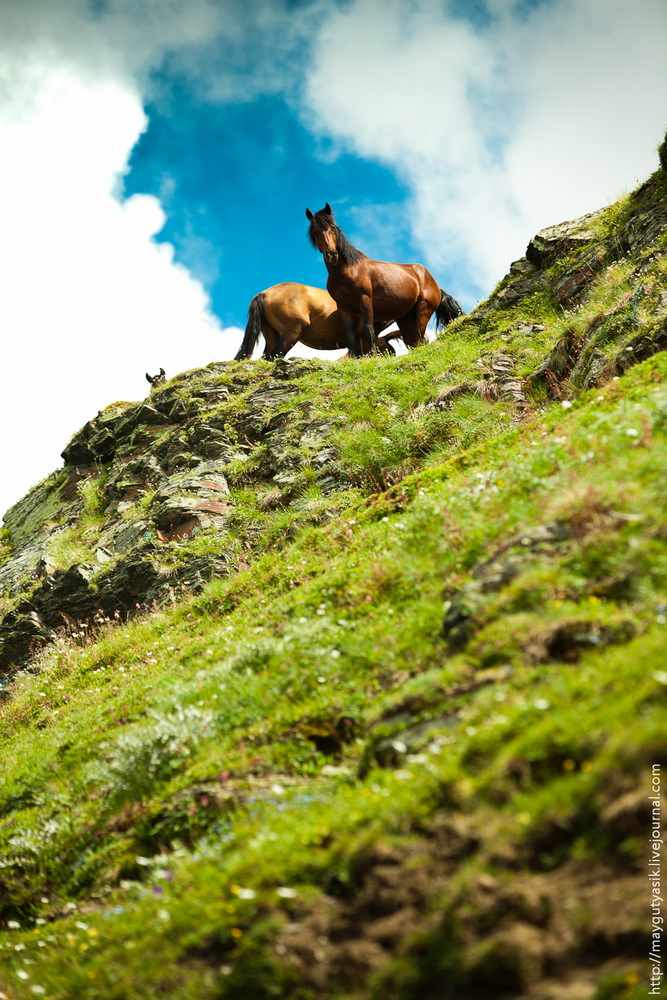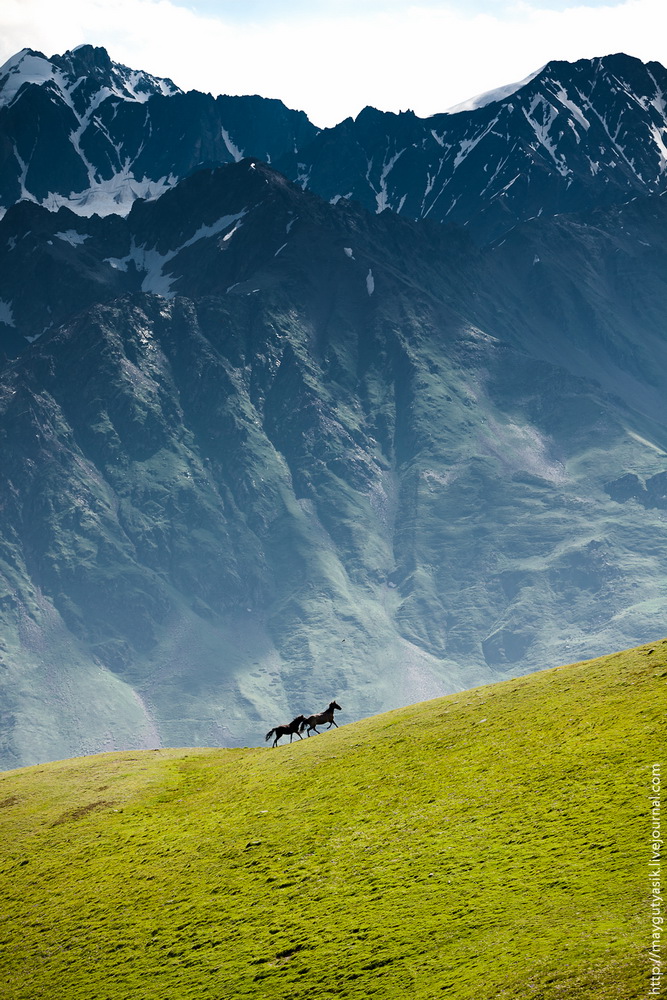 Sunset in Svaneti has its own unique charm. It's so peaceful and inspiring and the only thing you do (after taking photos, of course), just sit back and meditate, feel the beauty of this magical place.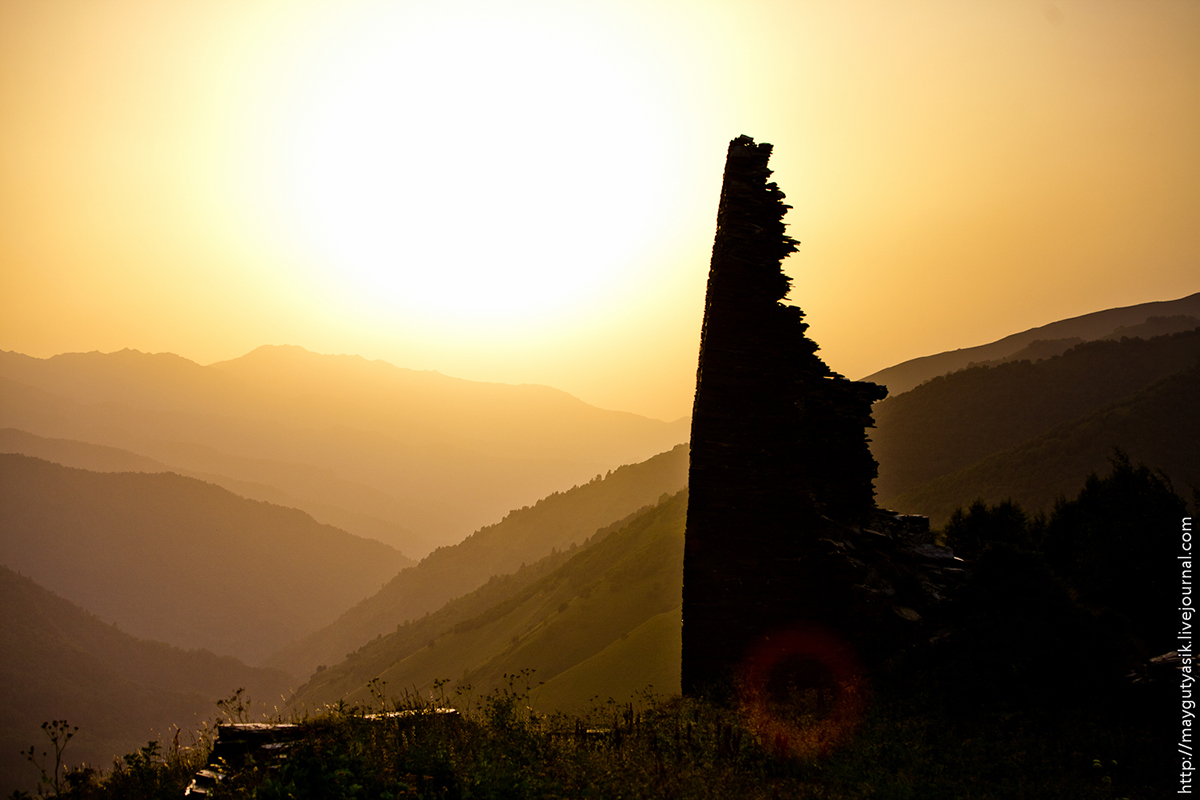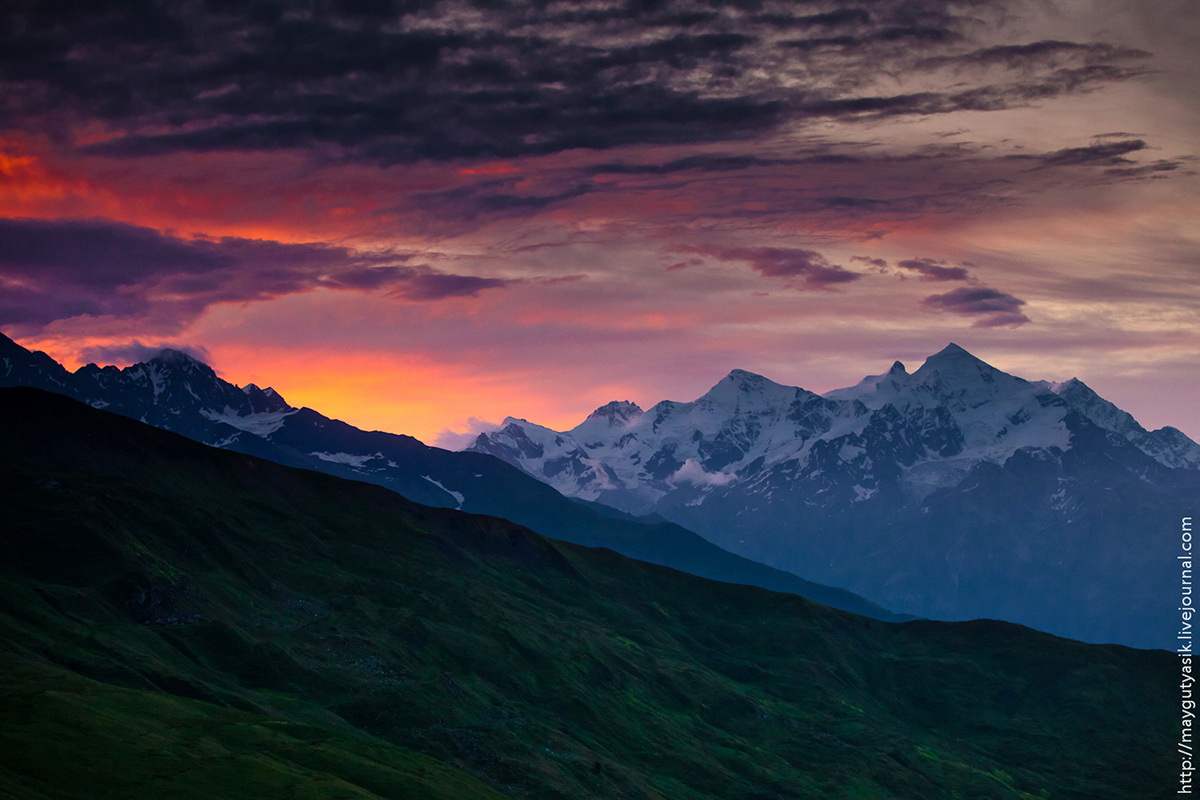 p.s. The best season for trekking is june-august. Mestia, the administrative center and central village of Svaneti is about 9 hour drive from Tbilisi, but, as you can see, it's totally worth it. Also, there are regular flights from Natakhtari airport (near Tbilisi) to Mestia.
Photo Credit: Outdoor Ukraine