History
Tbilisi TV Tower was built between 1955-56. After the construction was completed, television broadcasting began in the 185-meter-tall structure. The capacity of the former tower was limited, and it was impossible to broadcast additional channels, so the tower was replaced. In 1972, a modern tower was constructed, which still adorns the city. The former tower was transferred to another location, near the city of Gori.
The current tower is 277.5 meters tall. Before 2017, it was 274.5 meters high, but a super turnstile antenna was added to the tower. The tower stands on a mountain, 719.2 meters above sea level, and can be seen from almost the entire city.
Since 1955, the tower has been managed by the Georgian TV and Radio Center. The tower communication systems have several outputs, including translation, MMDS, pager, mobile transmission, and commercial television.
Interesting Facts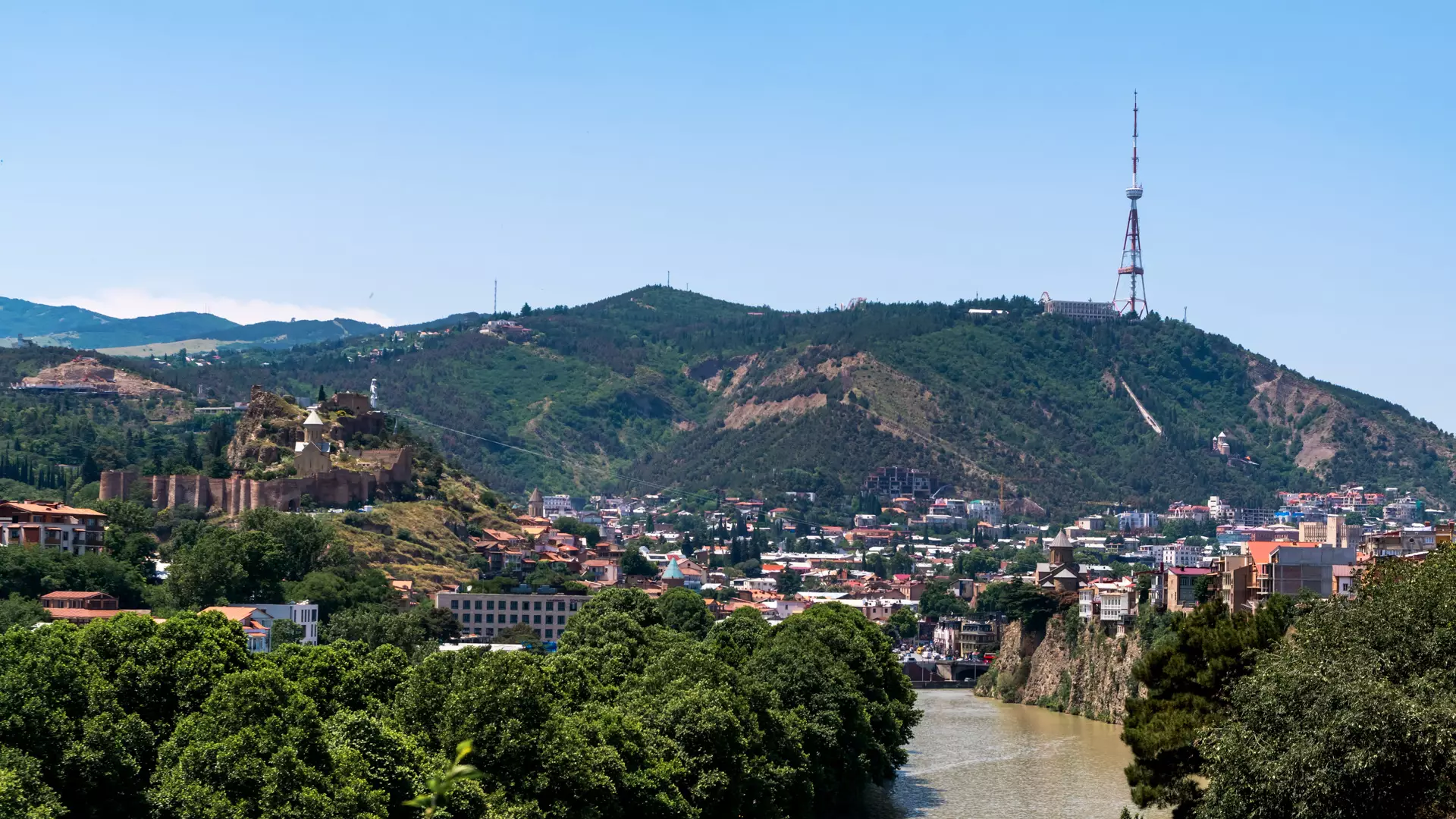 The Kyiv Research Institute of Metal Structures worked on its construction project and it's on the list of unique European towers. They are also in charge of the Kyiv and Yerevan tower projects, similar to the Tbilisi tower.
According to the intertnational standards, the Tbilisi TV tower is coloured in red and white, that allows pilots to spot the structure from a far distance. The tower is repainted once every five years.
The tower bends 9 meters during wind gusts and its structure is designed to withstand 9.0 magnitude earthquakes. Periodically, the Tbilisi TV tower lights up in different colors during the holidays or other significant events.
Visiting TV Tower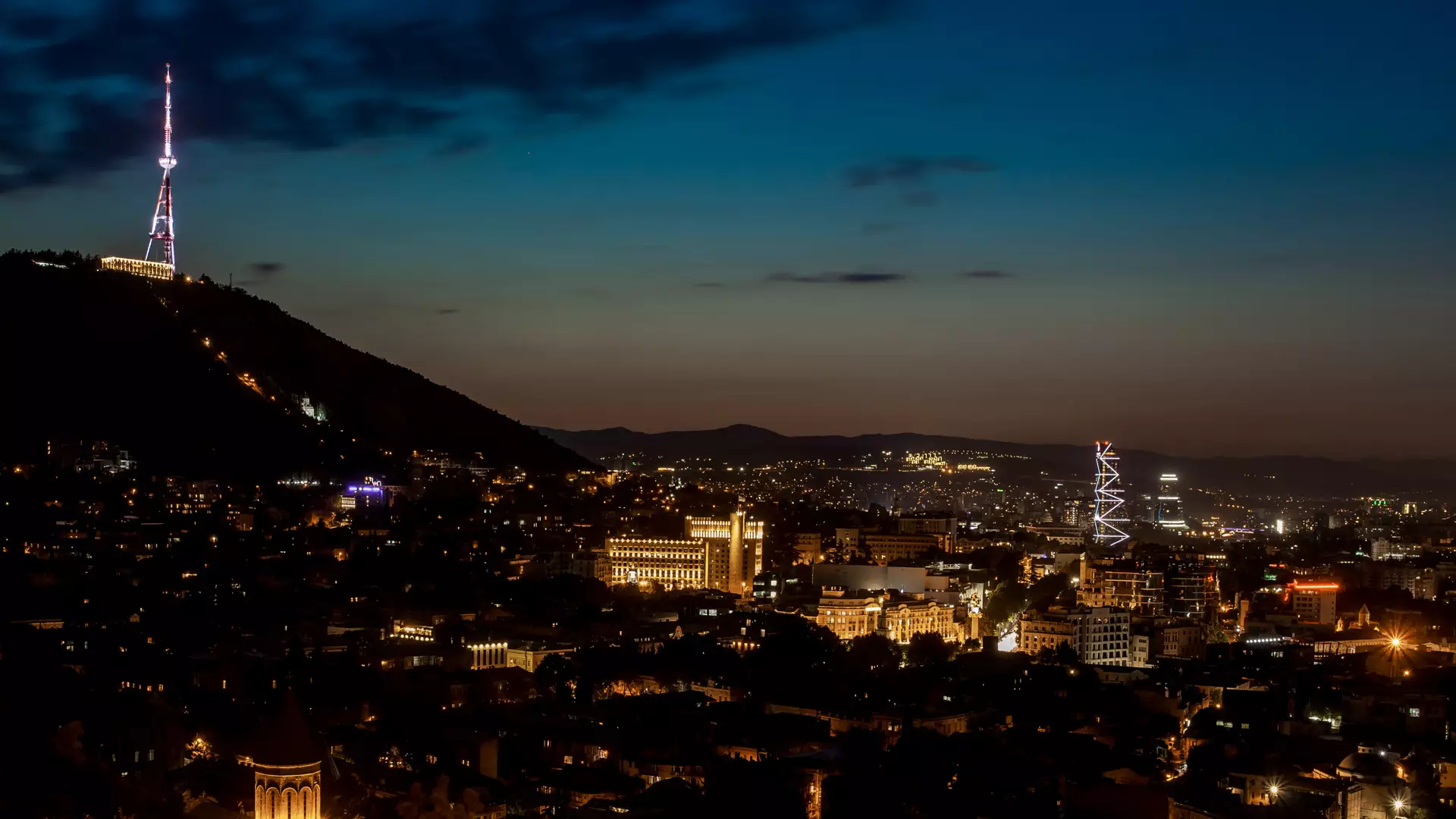 Currently, Tbilisi TV tower does not offer sightseeing tours, and climbing and visiting the tower is limited. Recently, however, it was announced that the dining facilities with panoramic views will be established at the 70-meter mark.
Around 80 employees service the TV tower.
Location
Tbilisi TV tower is on the Mtatsminda plateau. If you would like to see the different views of the tower, enjoy city views, or simply have a relaxing time, visit Mtatsminda park. This park is a 15-minute drive from Freedom Square and is frequently visited by tourists and residents. The fastest way to get to the park is to take the funicular, which operates year-round and travels 500 meters in 3 minutes. You can also take the bus from Rustaveli Avenue and Freedom Square.