Expressed through Clothing
Since time immemorial, clothing has been highly valued in Georgia. According to historical sources researched by the Georgian historian Ivane Javakhishvili, every social class in Georgia had its own appropriate style of clothing in every century. In this process, the fabric's composition and design were given a lot of consideration.
Clothing of Georgian Kings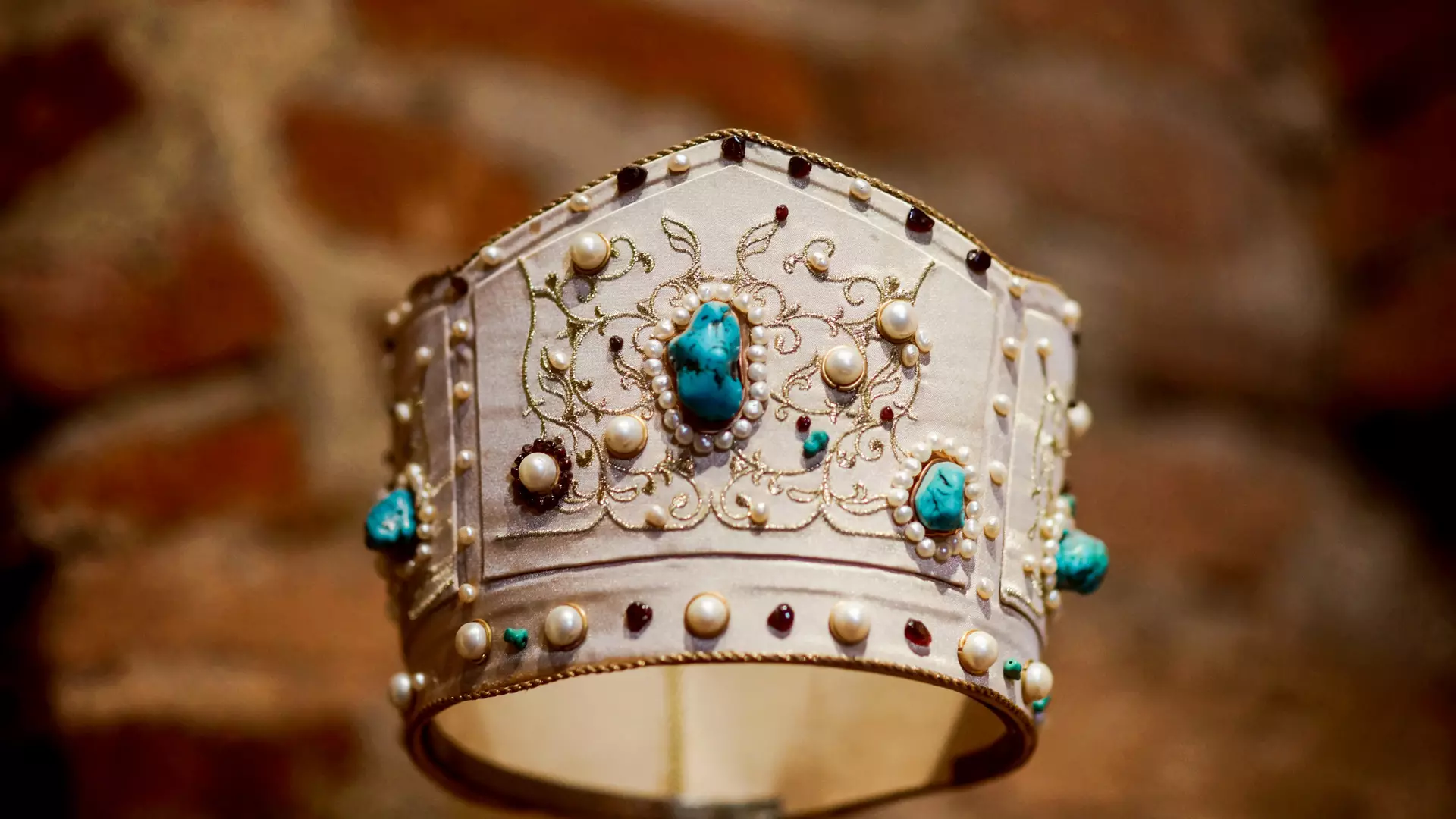 For Georgian rulers, choosing the appropriate attire carried vital political significance. When engaged in combat with powerful empires like the Byzantine, Georgian monarchs would dress in a manner resembling the style and design of the Byzantine emperors. In this way, kings demonstrated that they were equal to the enemy, and not subordinates.
The quality of the fabric and the garments also altered as the political climate changed. Indeed, it is quite fascinating to observe the royal attire of Bagrat III, the first King of united Georgia, or of David Aghmashenebeli (the Builder), Demetre I, Queen Tamar, and other rulers of the Bagrationi Dynasty.
A representative of the noble family of Jakeli is depicted on the frescoes of the Zarzma Monastery. His noble garment shows an Egyptian vulture and a rabbit embroidered with gold and silk twine. The clothing of the royal families and nobility was decorated by craftsmen.
Old Historical Sources on Georgian Attire
The records on the making of Georgian garments left by Greek travelers like Xenophon, Strabo, and other foreign scholars and historians are particularly interesting. In his chronicle 'Description of Royal Georgia,' scholar Vakhushti Batonishvili identified details characteristic of Georgian traditional clothing in the 17th century. According to both local and foreign historical sources, all regions of Georgia can be considered as having their own distinctive ethnic attire.
Clothing of Mountain Georgians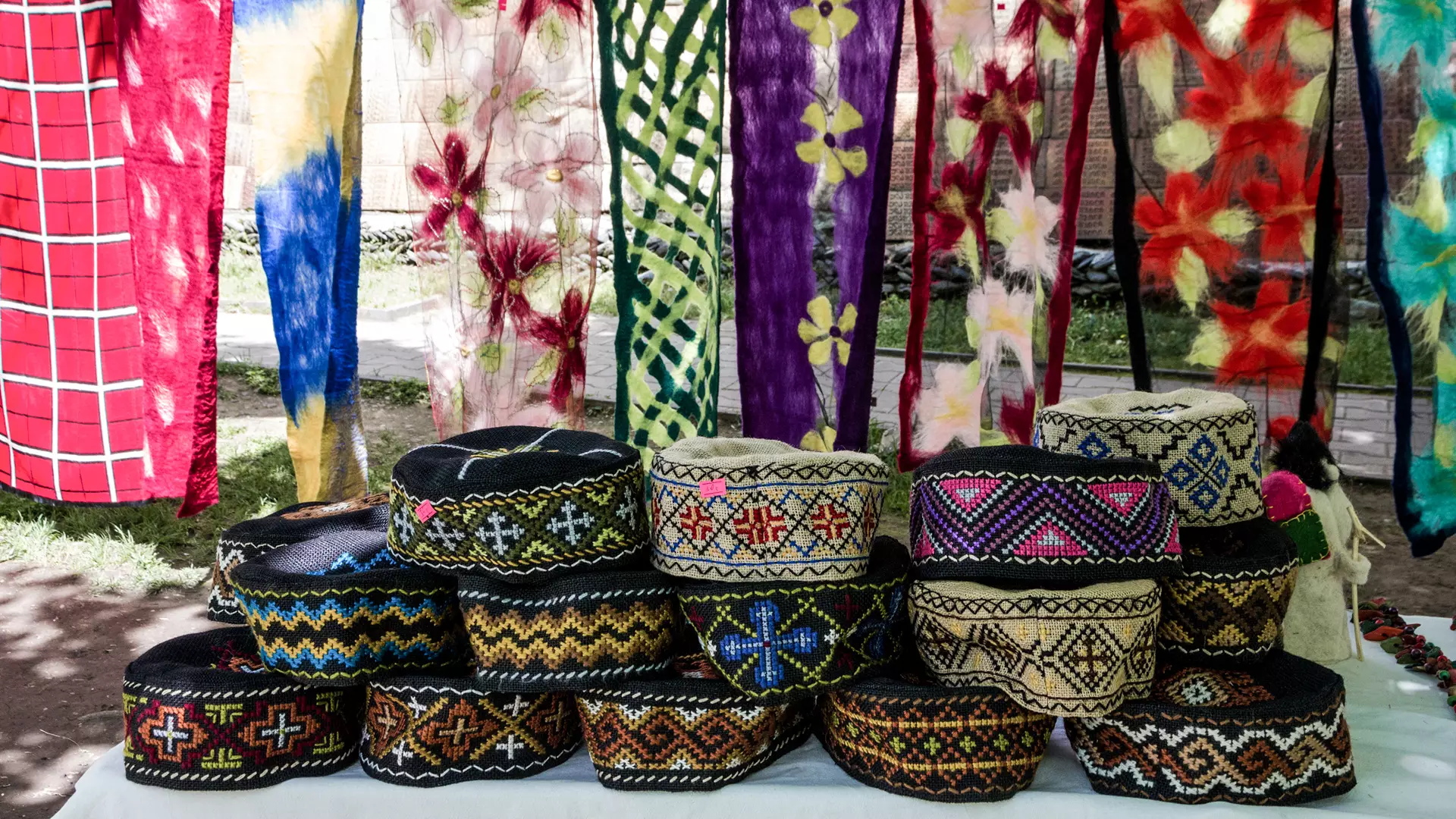 Georgians living in mountainous regions are known for their distinctive personality and creativity in their clothing. For example, travelers and academics were drawn to the Khevsuretian costume at the time because of its unparalleled shape and design. It was widely regarded as a non-Georgian garment since the shape of a cross was frequently used in its ornamentation, and the Khevsurs were believed to be the descendants of the Crusaders.
Meanwhile, the traditional clothing of the Mokhevian people was produced using brocade and colorful cotton, and Pshavi's one-piece wool attire for both men and women is called juba. Under the juba, women wore shirts and a sagule, a long-sleeved jacket. In order to complete her look, a woman wore belts and a headdress called tavchita decorated with silver coins and crosses.
Like the Pshavs, Tushetians wore wool clothes they had made themselves. Their favorite colors have traditionally been black and blue. Meanwhile, the clothing of a Tushetian woman consisted of a long-sleeved jacket.
The silver belt, dagger, knitted britches, and cowhide footwear were all essential components of a man's attire, known as the chokha.
Tall and pointy shepherd's headwear was highly valued, providing warmth during the harsh winter chill for Svan men, while Svan women wore two-piece dresses. As for Lechkhumians, their clothing was different and peculiar. Women wore black skirts and a katiba, and used "baghdati" and "lechaki" as headwear. Although most of the garments in Racha were made of black satin, there were also a few items made of colored satin too. As for the other regions, Ajarian and Gurian traditional attires were decorated in silver thread.
Classic Georgian Attire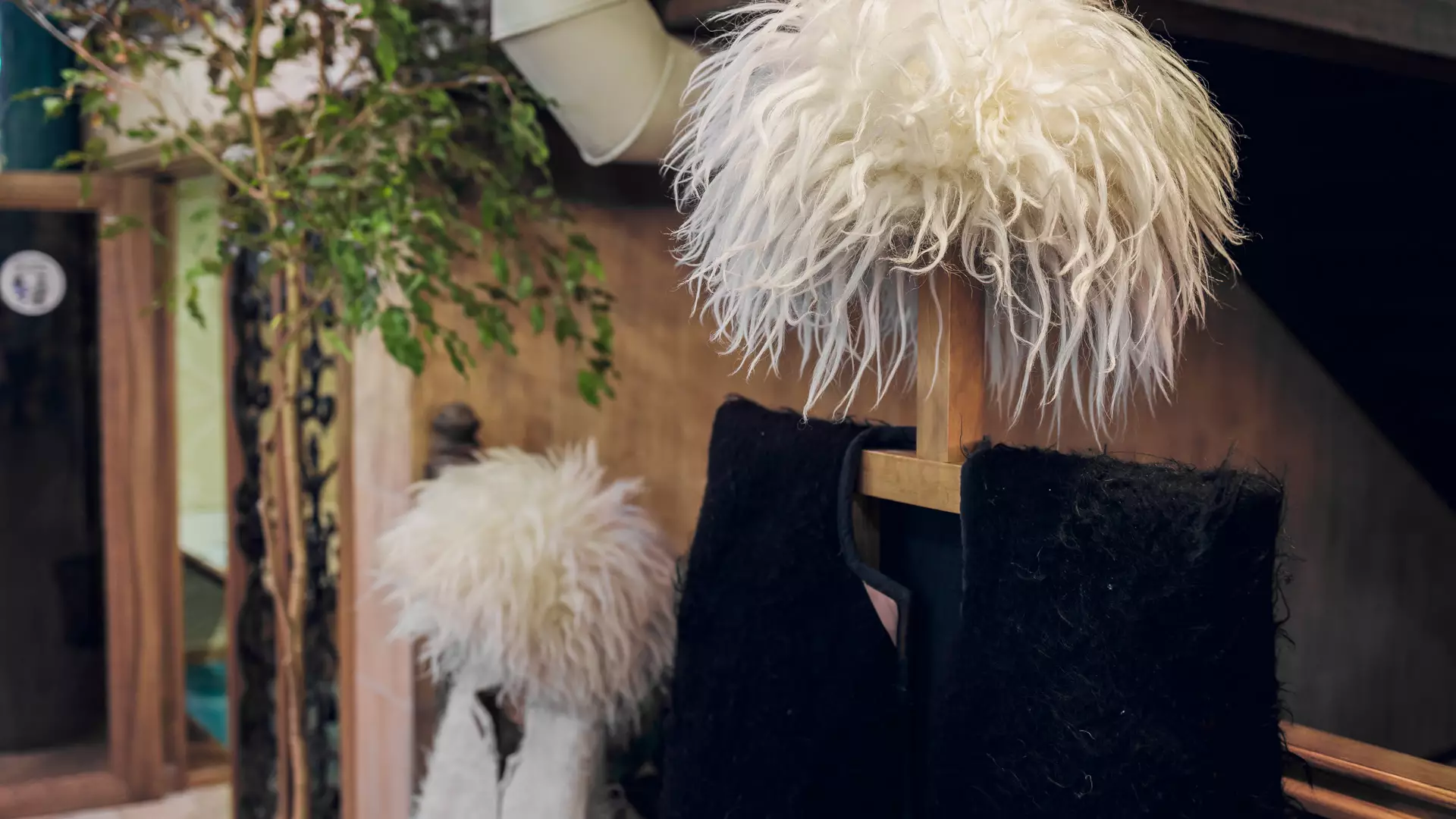 The traditional Georgian attire for men and women progressively took shape over time: for men, a long chokha-akhalukhi with a belt-dagger and proper shoes; for women, a long garment with a belt and chikhti-kop (special headgear). In fact, Georgia saw widespread adoption of these garments, particularly among the nobility. Such a set of clothing is thought to have its origins in Kartli and Kakheti.
Garment Decoration and Accessories
The Georgian monarchs' clothing, which was adorned with gems and other priceless jewels (the oldest jewels discovered on Georgian soil date back to the Paleolithic age), was notable for its exceptional beauty. The belt was one of the key components of the royal attire, and fragments of these, along with frescoes, have been discovered during archaeological digs.
The clothing was decorated with buttons of different shapes and materials, including metal, precious stones, and pearls. Shoes, whose prehistoric Georgian names were "khamli" and "kalamani," held a position in terms of clothing that was no less important. Sulkhan-Saba Orbeliani, a Georgian writer, explained that high-necked shoes were referred to as "mogvi", It was typically red, green, or brick-red, and was worn mostly by monarchs and noblemen.
The fabric's quality also played a significant role in how clothing was made. Fabrics as priceless as satin, velvet, linen, and silk, were all used to make the attire worn by kings and nobles. The best illustration of this is Queen Tamar's dress, which was reconstructed by Georgian artist Soliko Virsaladze. The artist based the restoration on a model he made after studying Queen Tamar's frescoes in the monasteries of Vardzia, Bethania, Kintsvisi, and Berthubani. Since the Soviet government at the time refused to use costly materials to make such clothing, the dress was initially composed of fake diamonds. Luckily, today the garment of Queen Tamar is embellished with more than 4,000 real pearls, as well as gold and silver buckles. Moreover, the fabric has been restored to almost its identical form. Important historical materials were strengthened and restored during the reconstruction process, such as Queen Thekle's distinctive dress, which was on the verge of destruction. In addition, King Erekle's family members' clothing was also repaired, and can today be seen at the Palace of Arts.
Restoration of Georgian Textiles
Only a small number of Georgian textile samples have survived to the present day, one of which is the fabric used to cover the Gospel in Svan churches. The restoration of Georgian textiles is primarily informed by bas-reliefs and frescoes that have been preserved in churches as well as accounts kept by Georgian chroniclers.
Georgian national attire is an essential component of Georgian culture, telling the country's long and rich history better than any historian could.