Walnut Dishes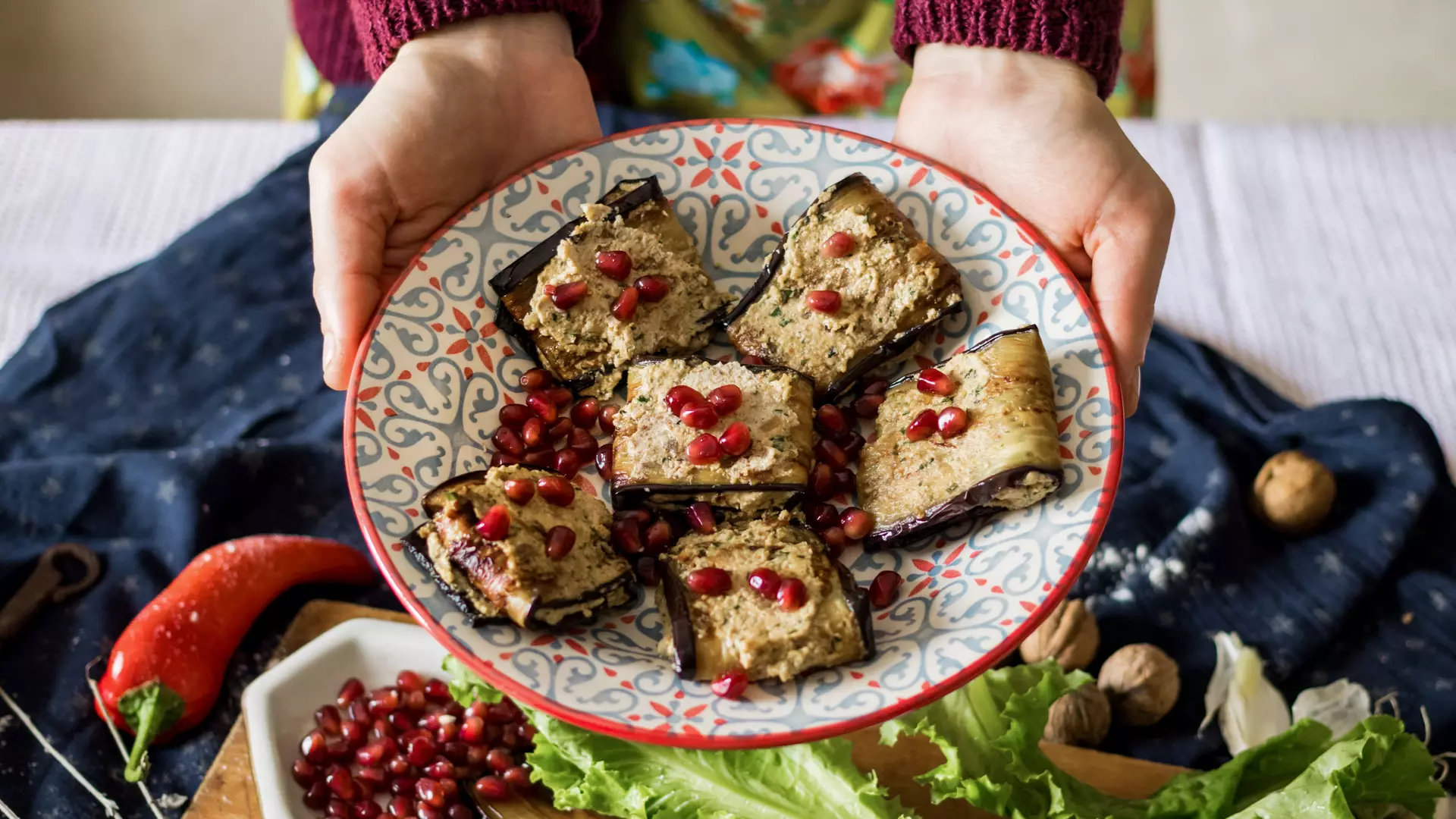 Eggplant with walnuts is eggplant fried in oil or baked in an oven with a mixture of crushed walnuts, onions, coriander, salt, and vinegar, made in nearly every region of Georgia and served at every supra. The pkhali assortment, as it is named on the menu of many restaurants, is a board of walnut-based pates with spinach, beet greens, leeks, red peppers, green beans, and carrots, and is usually the guests' favorite.
Kotrana is its name of a dish made of boiled white cabbage and seasoned with walnuts, hazelnuts, boiled vinegar, or pomegranate juice and garnished with coriander, fenugreek, and pomegranate seeds. Walnuts are used in many dishes in Georgia and are considered an intuition of Georgian taste buds.
In western Georgia, more specifically in Guria and Adjara, hazelnuts are a popular seasoning. Gurian seasoning made with crushed hazelnuts, green pepper, coriander, and salt is indispensable for cucumber and tomato salad. Bazhe sauce (white or coloured by pomegranate juice pink one) is a valuable accompaniment to ghomi, roasted fowl, meat, or fried potatoes.
Herb-based Dishes without Walnuts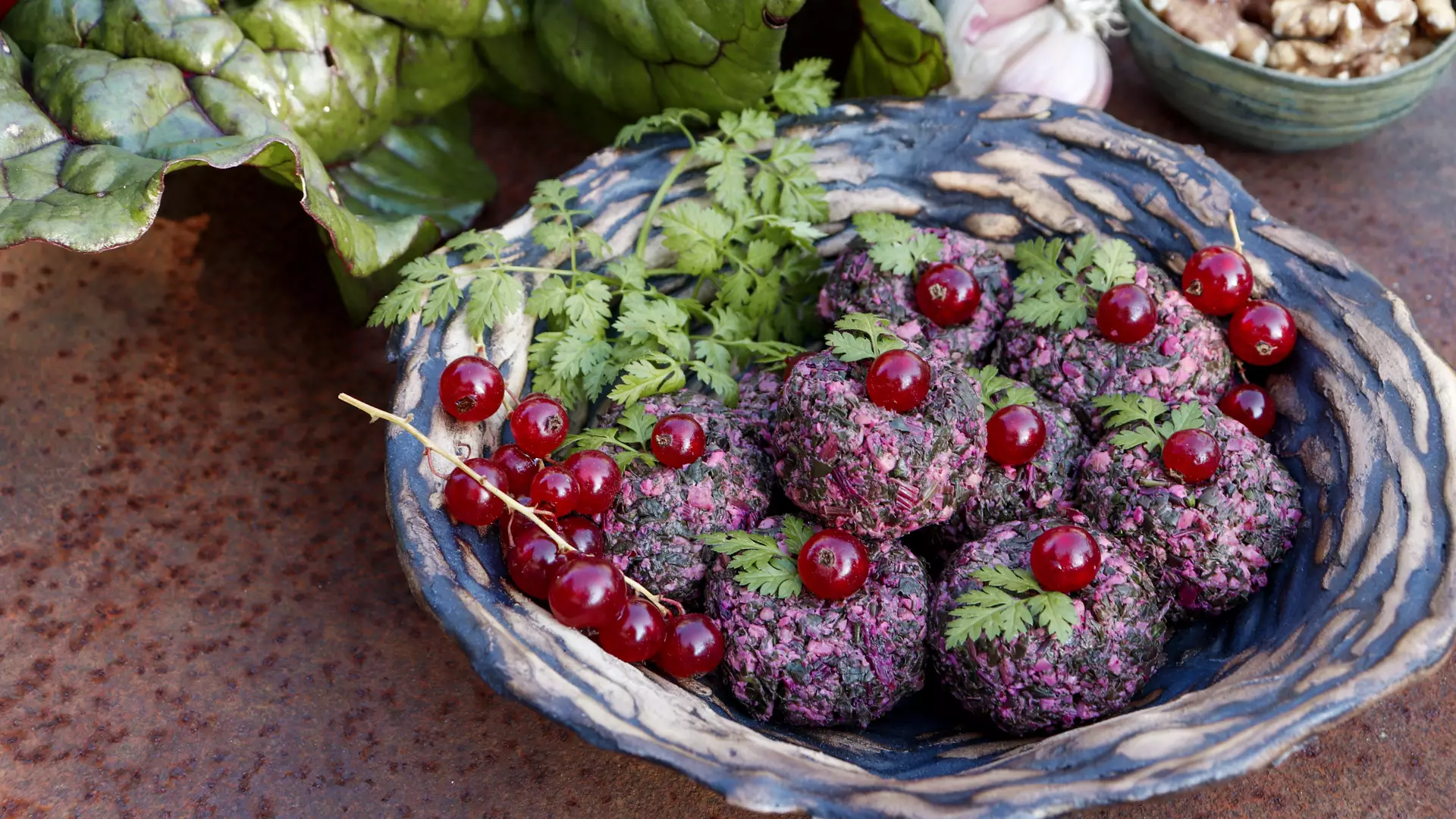 Field pkhali (greens), nettles, and smilax made with fresh herbs, and oil, and dressed with vinegar, pomegranate, or lemon juice is a pleasant and nutritious meal. In spring the forests and meadows of Georgia are full of those plants, ready to be gathered.
Capers grown in the wild are a treasure of the forest. However, they have started to be cultivated in local agriculture as well, since, when pickled, they are a great vegetarian product or a must taste for those who are fasting. You will find them at every celebratory or religious supra. Many kinds of vegetarian dishes are made with both regular and pickled capers.
Mushrooms and Pickled Foods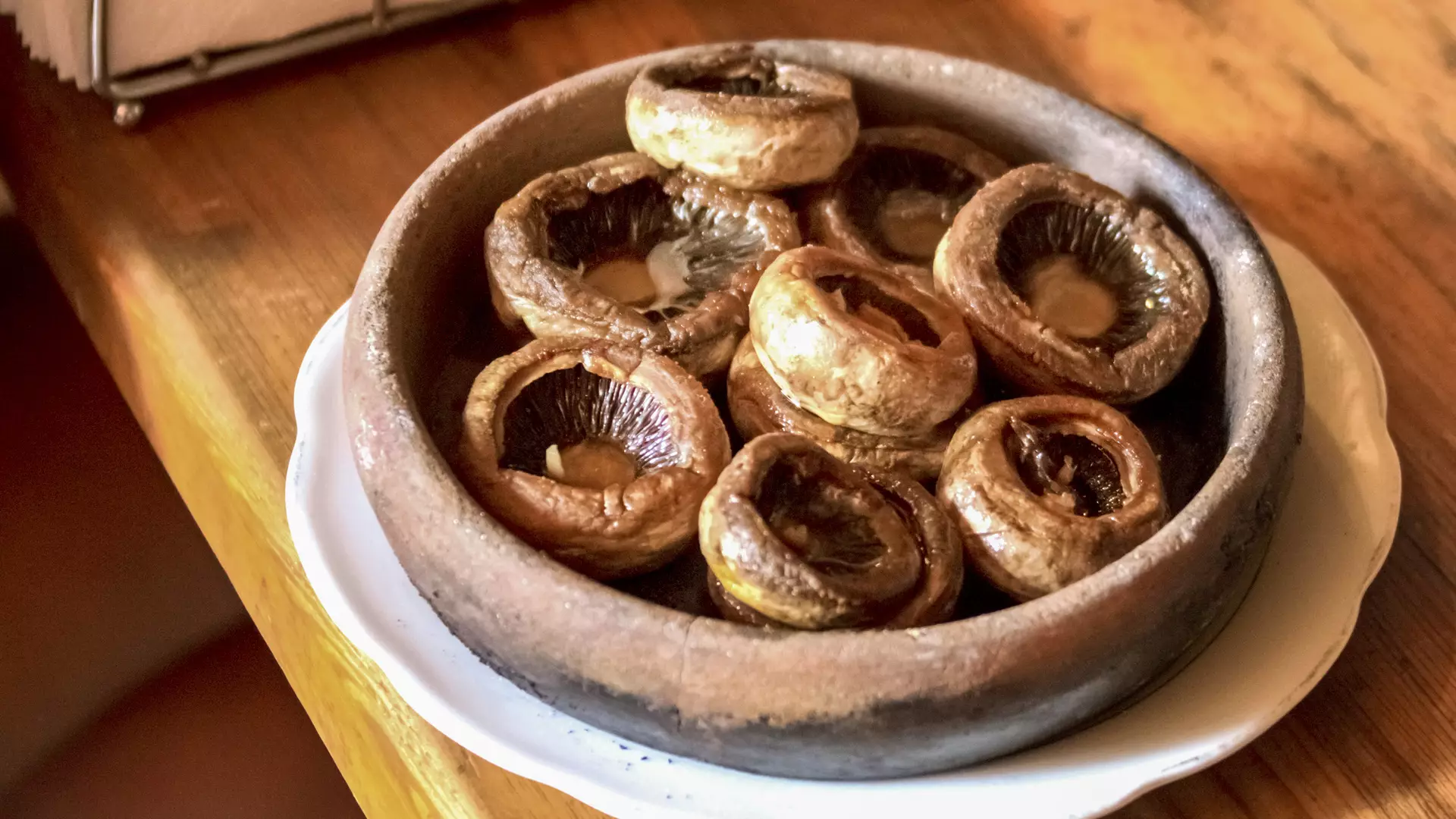 Mushrooms are a delicacy of traditional Georgian cuisine, with extremely precious varieties, including Caesar's mushroom, honey fungus, bugloss, and chantarelle. Growing cinnamon and field mushrooms at home have been happening for some time, and they are used to make chashushuli and chakapuli, fried on an earthenware pan or a skewer, and used in various kinds of salads.
There are many pickled vegetables in Georgian cuisine. Many people love pickled cucumbers, red and green tomatoes, cabbage, ransoms, purslane, garlic, and peppers, and they are used in many different dishes.
Different Types of Khinkali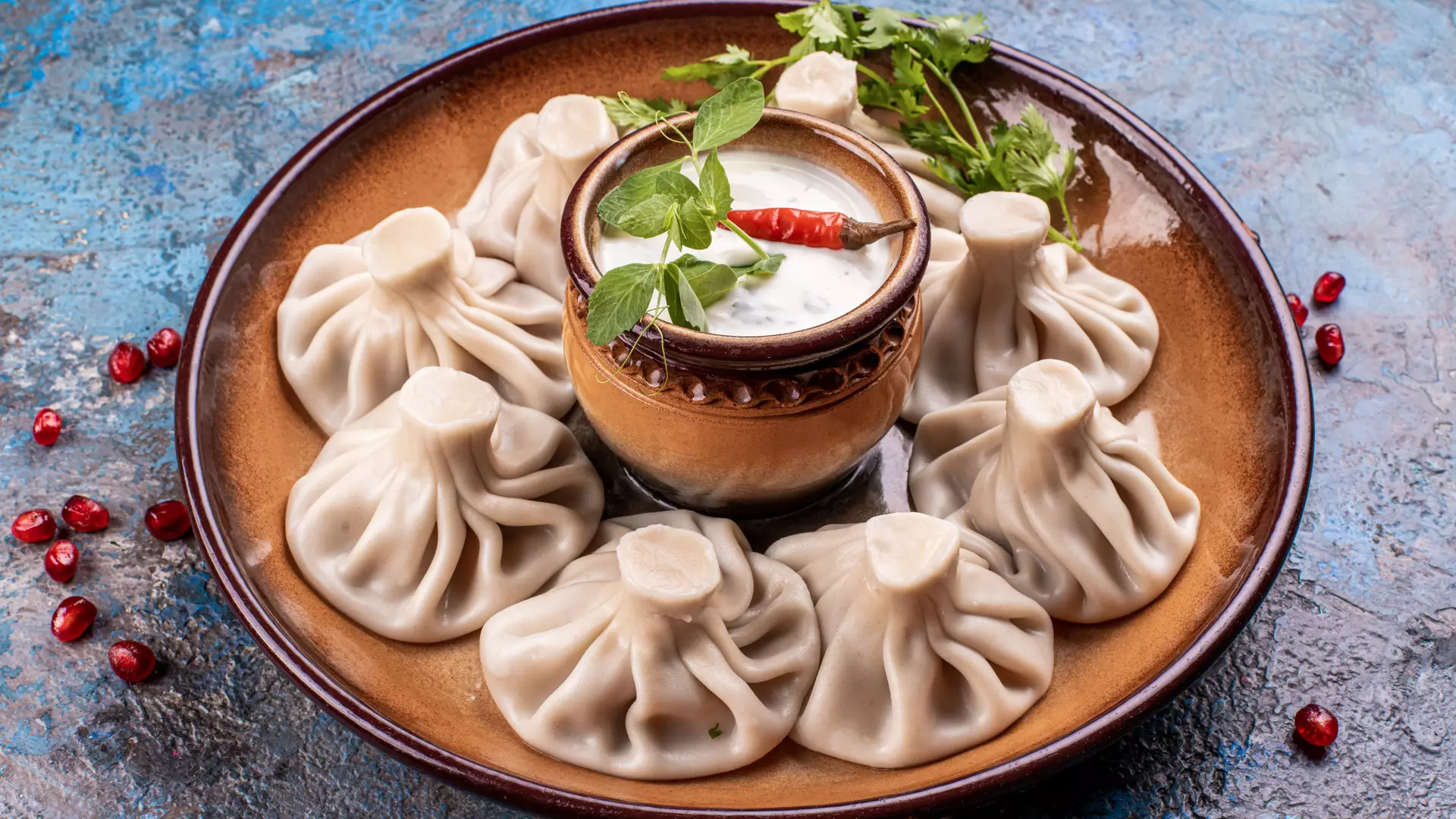 It's an exciting discovery for vegetarians when they find the different types of khinkali, like potato, mushroom, and cheese. Potato khinkali is spread with melted clarified butter or garlic water, cheese khinkali is eaten with sour cream, and mushroom khinkali is the closest to the flavor of meat, usually eaten with black pepper.
Vegetarian Soups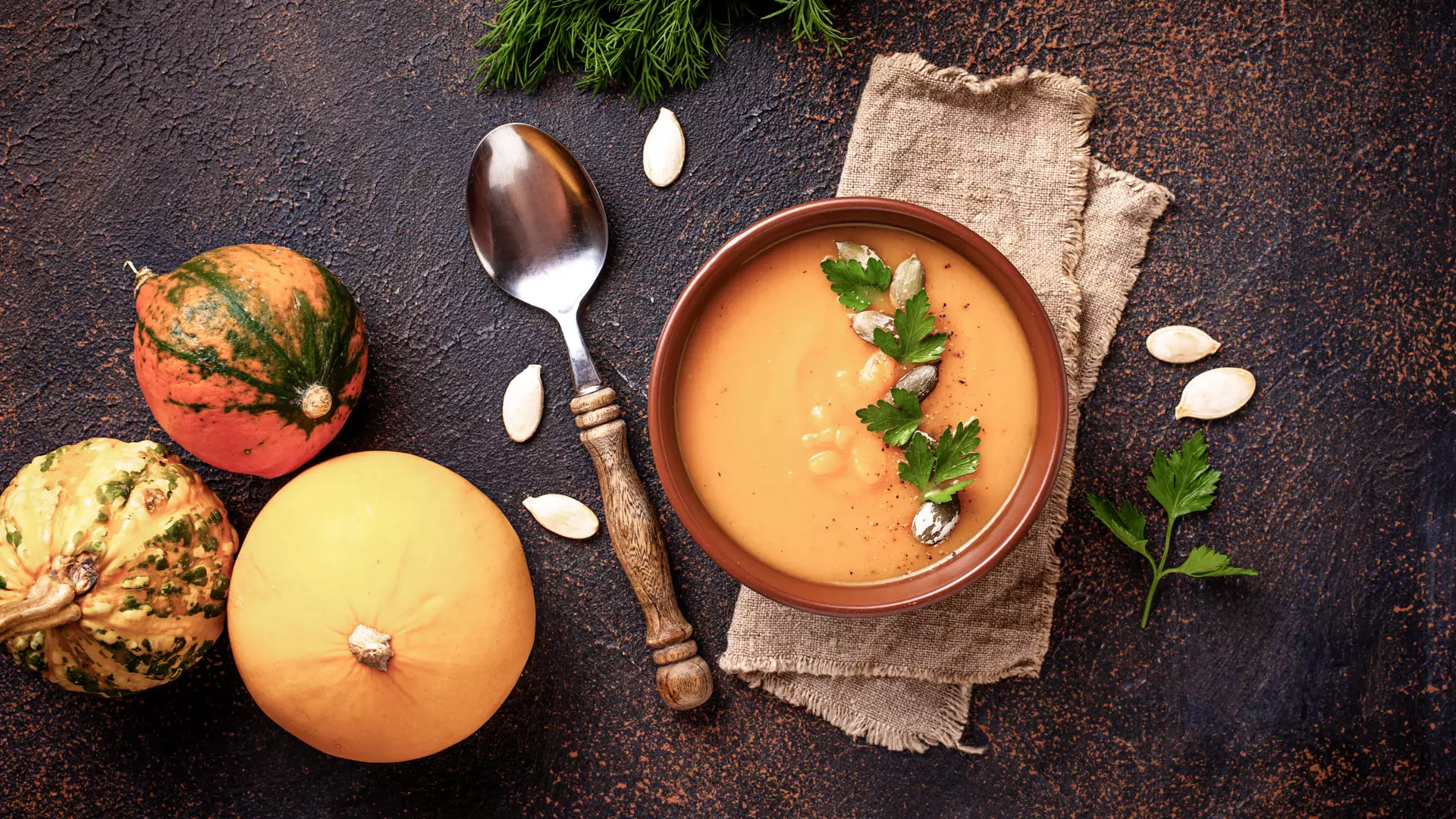 In the Georgian gastronomical tradition, there are numerous vegetarian soups, both hot and cold, such as sorrel and cornel shechamandi, pumpkin soup, Svan lepek (barley soup), and potato, mushroom, asparagus, and dried herb soups. Vegetable tolma is also a vegetarian polyphony. Rice, tomato, eggplant, and carrot stuffed into wrapped cabbage leaves or peppers are some of the best vegetarian dishes.
There is also a large selection of potato dishes, such as potatoes with a variety of sauces, potato salad with mayonnaise, boiled potatoes garnished with nuts, herbs, and vinegar, and potatoes baked in an oven with pickles and lettuce.
Diced, boiled potatoes wrapped in hot lavash with white and red pickled cabbage, carrots, and mayonnaise is the Georgian version of a wrap. Georgian ajapsandali is also a unique wrap with vegetables stewed in tomato juice with fresh herbs and potatoes.
Legume Dishes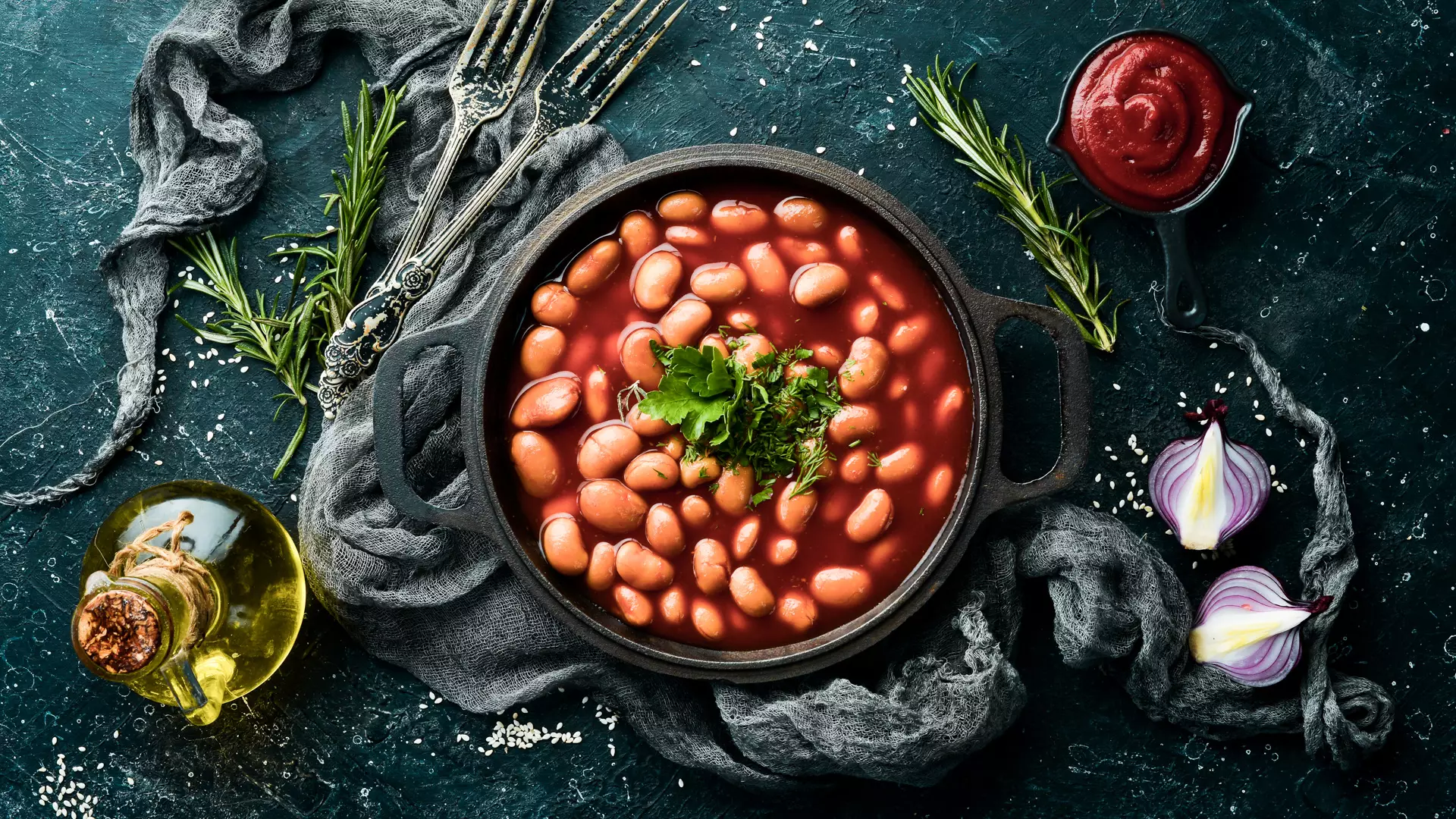 Legume seed cultures have been grown in Georgia for a very long time. Lentils, soybeans, chickpeas, broad beans, fava beans, cowpeas, and peas are cooked in many different ways. The introduction of kidney beans from Europe in the sixteenth century significantly lessened the use of other legumes, with kidney beans becoming an integral part of home cuisine. The following dishes are made with legumes: mashed beans with savory, kvatsarakhi sauce with walnuts; beans with fried onions; boiled whole beans; beans in a pot; and there are also bean fillings, soups, pastries, and more.
Ghomi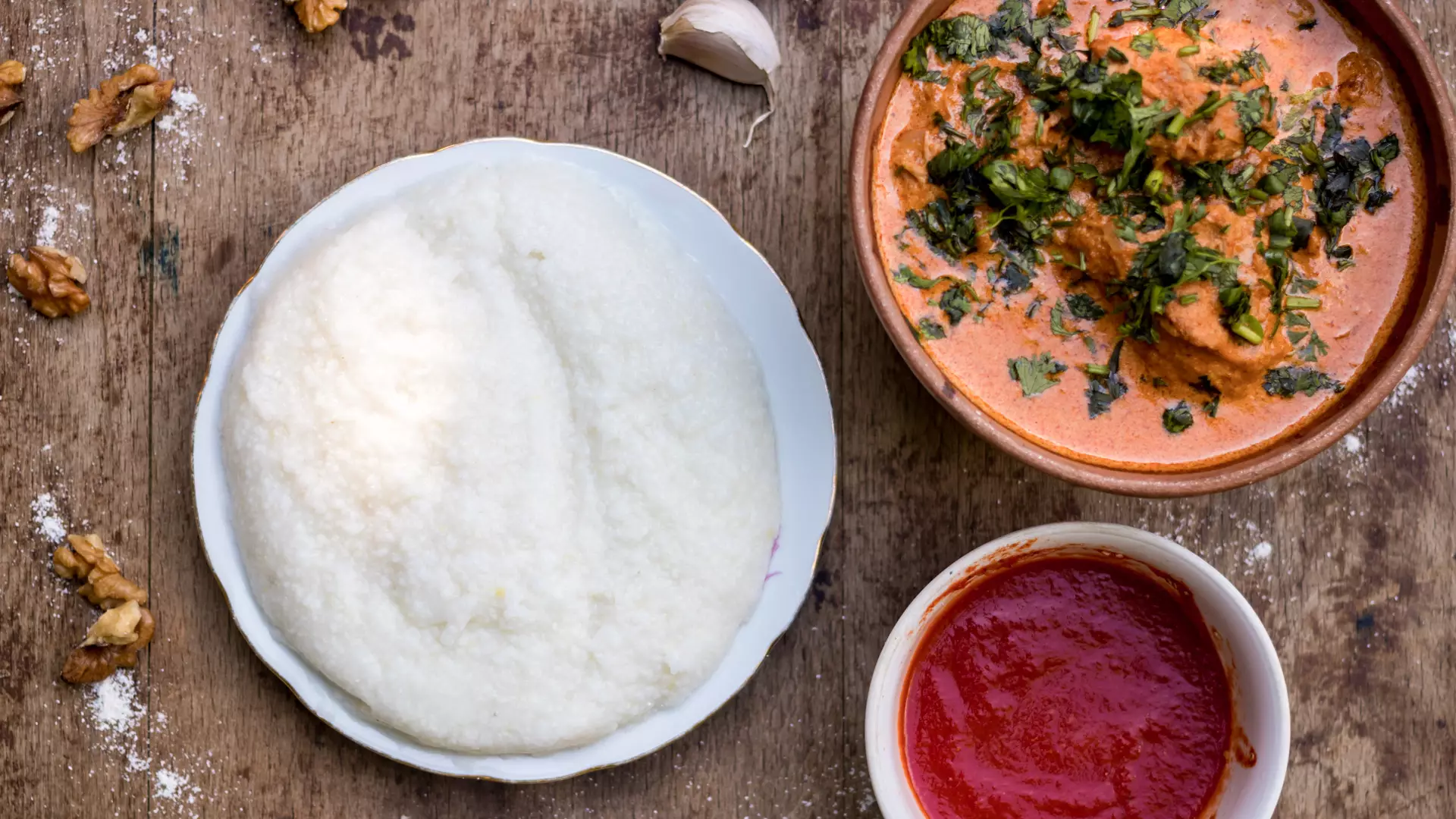 Ghomi is considered to be an accompaniment to numerous dishes in Georgian cuisine. It is made of corn flour and at first glance reminds you of thickened porridge. It is eaten in place of bread or mchadi. Ghomi paired with cheese, bazhe, tkemali, and various other sauces is a whole new flavor bouquet for vegetarians.
Khachapuri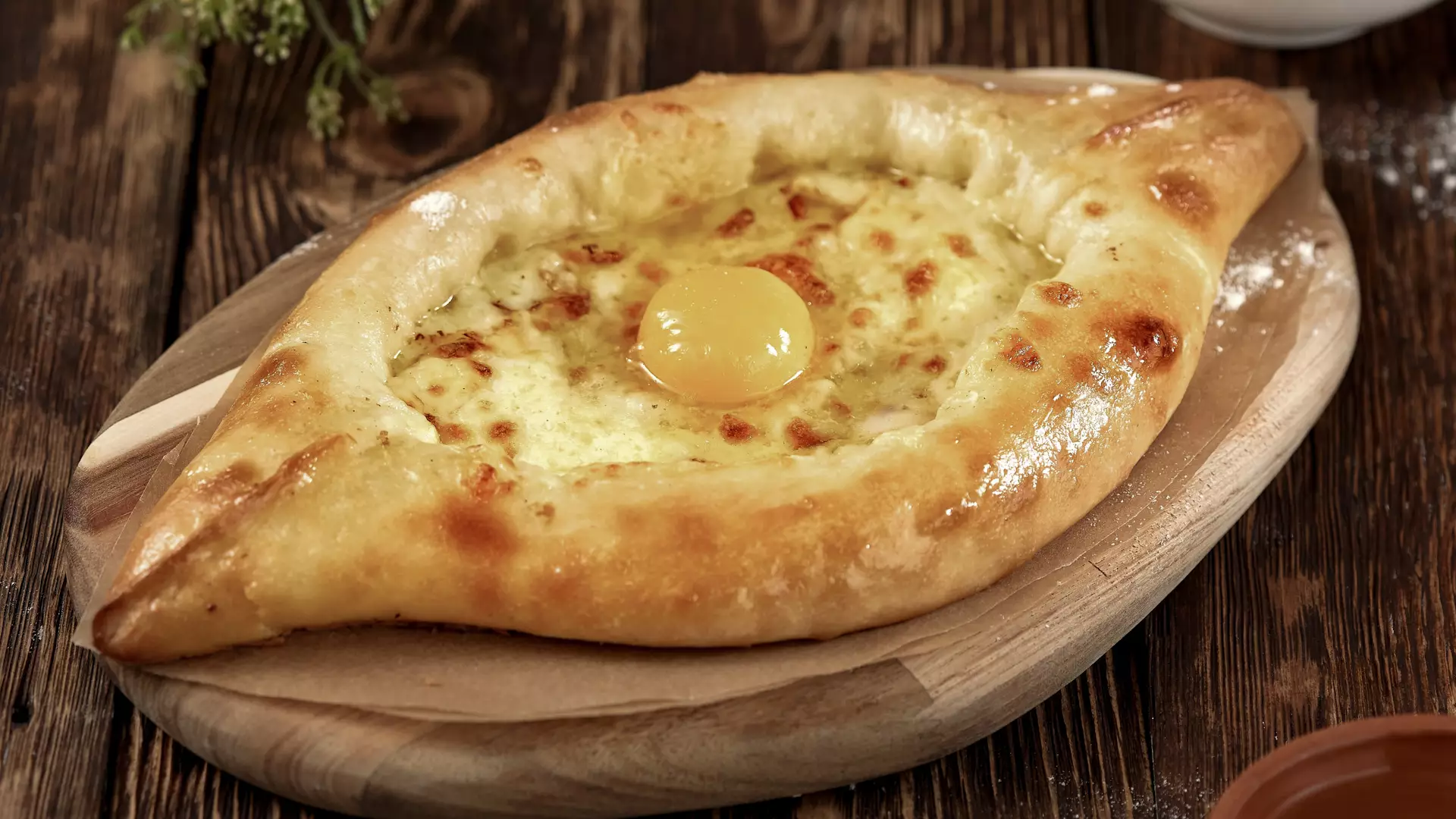 There is no way that you can leave Georgia without trying khachapuri. Khachapuri is a true wonder of Georgian cuisine, not only for its taste but also because it is baked differently in different regions. Imeretian khachapuri is considered to be the mother of all khachapuri, while Ajarian khachapuri is different from all the others with its shape and recipe.
Vegetarian Desserts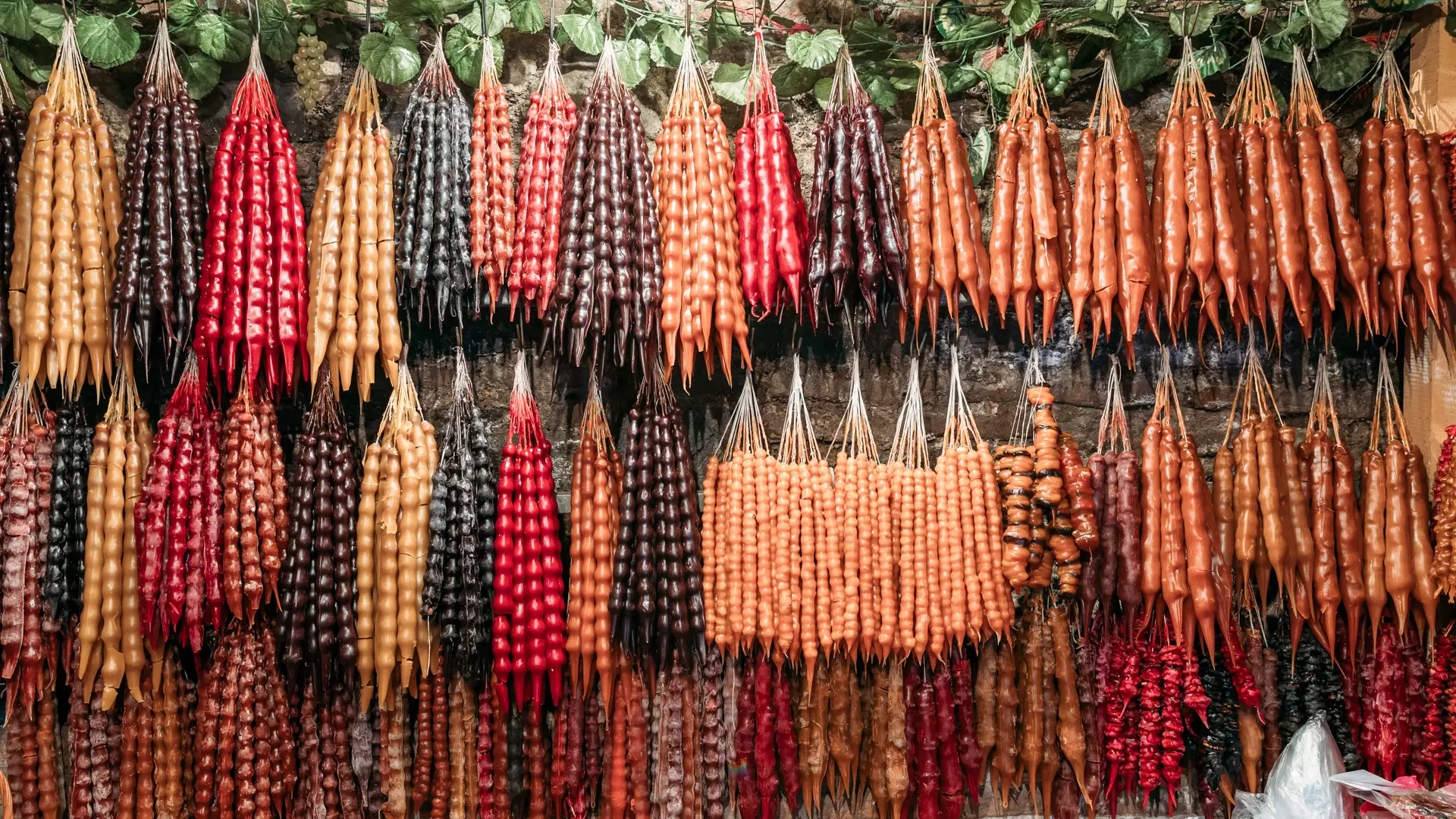 The foremost vegetarian Georgian dessert is pelamushi. Next up is walnut or hazelnut churchkhela made with natural grape juice and flour.
More options include fruit pilav baked in a pumpkin, pear boiled in saperavi, quince stuffed with nuts and honey and baked in an oven, sweet pastries, sweet bread nazuki, wheat-and-honey based korkoti, kolio, walnut-and-honey based gozinaki, pumpkin jam cooked in thickened grape juice badagi (which can only be eaten in Ajara), dried fruit, raisins, and fruit porridge.
Georgian cuisine is an extraordinary treat for vegetarians and vegans. Try it and find out for yourself that these are unforgettable tastes.