New Year in Tbilisi
The squares of Tbilisi are always bursting with the festive mood of the New Year. The big Christmas tree is ceremoniously lit in the middle of December, in front of the parliament building, on Rustaveli Avenue in Tbilisi.
"New Year Village" is held in several locations in Tbilisi, including First Republic Square, Orbeliani Square, the 9th of April Garden, Rustaveli Avenue, Dry Bridge area, and Dedaena Park.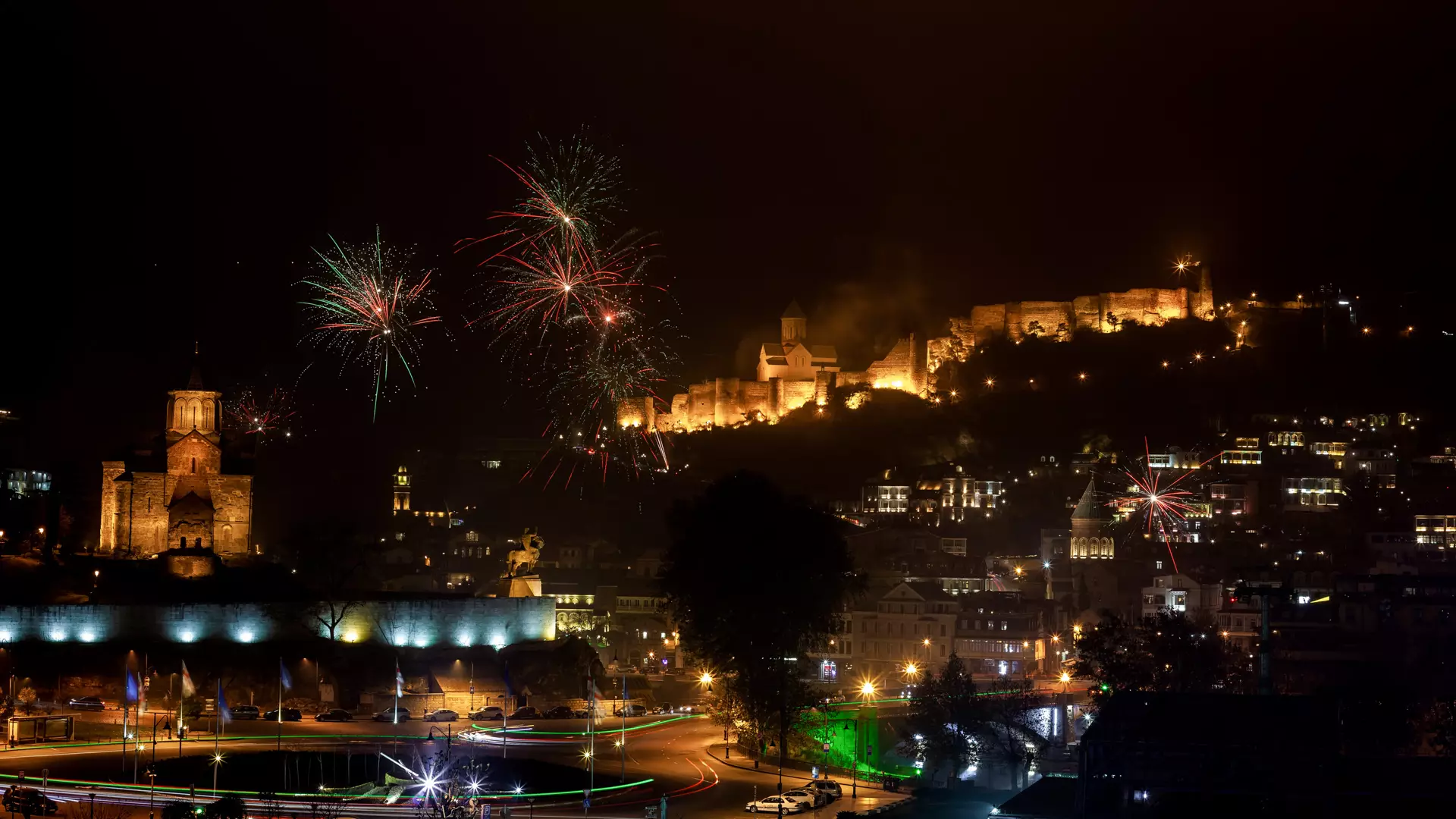 For two weeks, New Year Village is set with exciting entertainment for people of all ages and tastes. During the day there are children's performances and costume shows with the participation of animators, elves, and animated film characters, and at night, bands perform and electronic music concerts are held for adults.
Mtatsminda Park, an ideal area for enjoyment and relaxation all year round, is one of the best locations in Tbilisi to enjoy the New Year celebrations.
On New Year's Day, Georgian Santa Claus, Tovlis Babua, who "comes down" from one of the most picturesque regions of Georgia, Svaneti, is present at Mtatsminda Park. He brings gifts in colorful baskets while wearing traditional Georgian attire. Kids are always excited to meet and snap pictures with him.
The New Year Fairs
A joyful atmosphere is created in Tbilisi with the New Year Fairs held in "New Year Villages". In small, festively adorned booths, purchase Georgian souvenirs, handmade toys, jewelry, clothes, and sweets like Gozinaki, a Georgian treat made especially for the New Year.
The night of December 31st marks the culmination of the New Year with a grandiose concert performance in Tbilisi. Nightclubs, pubs, and restaurants in the capital are packed till morning.
New Year in Batumi
The New Year's festivities in Batumi are just as fun as in Tbilisi. Light-covered palm trees along the beach are a welcoming sight.
The biggest New Year celebrations are on Europe Square and Batumi Boulevard and continue for many days. Just like the capital, Batumi hosts a grand concert on the evening of December 31st.
The "New Year Village" in Batumi has traditional foods, handicrafts, and sweets that are sold in decorated booths, and if you sip hot mulled wine from a big bowl, you'll forget the gloom of December entirely.
New Year at Georgia Ski Resorts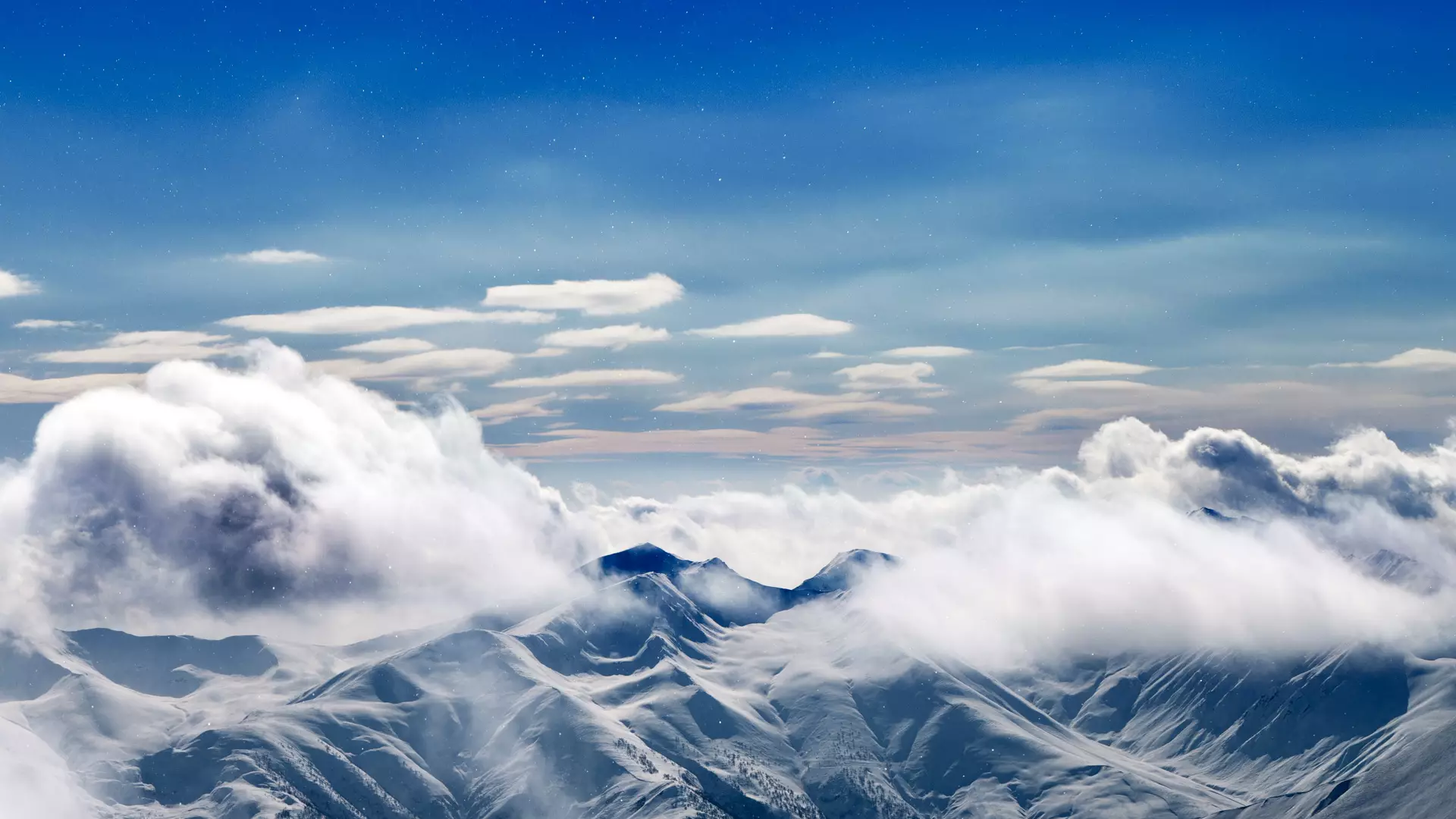 If your perfect holiday is snow falling softly outside your windows as you enjoy time with your loved ones while relaxing by the fireplace, visit Georgia's mountain and ski resorts to celebrate New Year's Eve.
The festive atmosphere in Bakuriani, Gudauri, Goderdzi, Hatsvali, and Tetnuldi is enhanced by the mesmerizing snow-covered landscape. Visitors are welcomed with a variety of entertainment activities, concerts, and wonderful evenings in top-notch cafes and restaurants.
On January 14th, when Svaneti celebrates the Old New Year, you can go to Gemofest for a regional street food celebration where you can taste typical Svan cuisine.
Any skier, amateur or professional, is welcome to compete in the Zuruldi Cup competition, which takes place in Hatsvali on January 13th and 14th.
And when the New Year is less than a minute away, everyone in Georgia counts down the final seconds while making New Year wishes under the bursting and buzzing fireworks. They say those wishes always come true!