1 - Liberal Visa Policy
One of the main reasons why Georgia is an attractive destination for digital nomads is the easy procedure for staying in the country long-term. Citizens of 98 countries can stay in Georgia visa-free for one year. In addition, 50 countries, whose citizens hold a visa and/or residence permits, can enter Georgia without a visa under the appropriate terms and conditions. The list of visa requirements is provided on the Ministry of Foreign Affairs Consular department website. Citizens of European Union member states can enter Georgia using their passports and ID cards.
The development of the digital ecosystem is growing, and several projects have been implemented to facilitate continuous growth. One such project was a state program "Remotely from Georgia", which invited highly-paid citizens of foreign countries to work remotely in Georgia. This program was popular during the pandemic when Georgia was still considered one of the safe countries. Because of this program, hundreds of digital nomads have visited the country, which accelerated the development of local nomad society.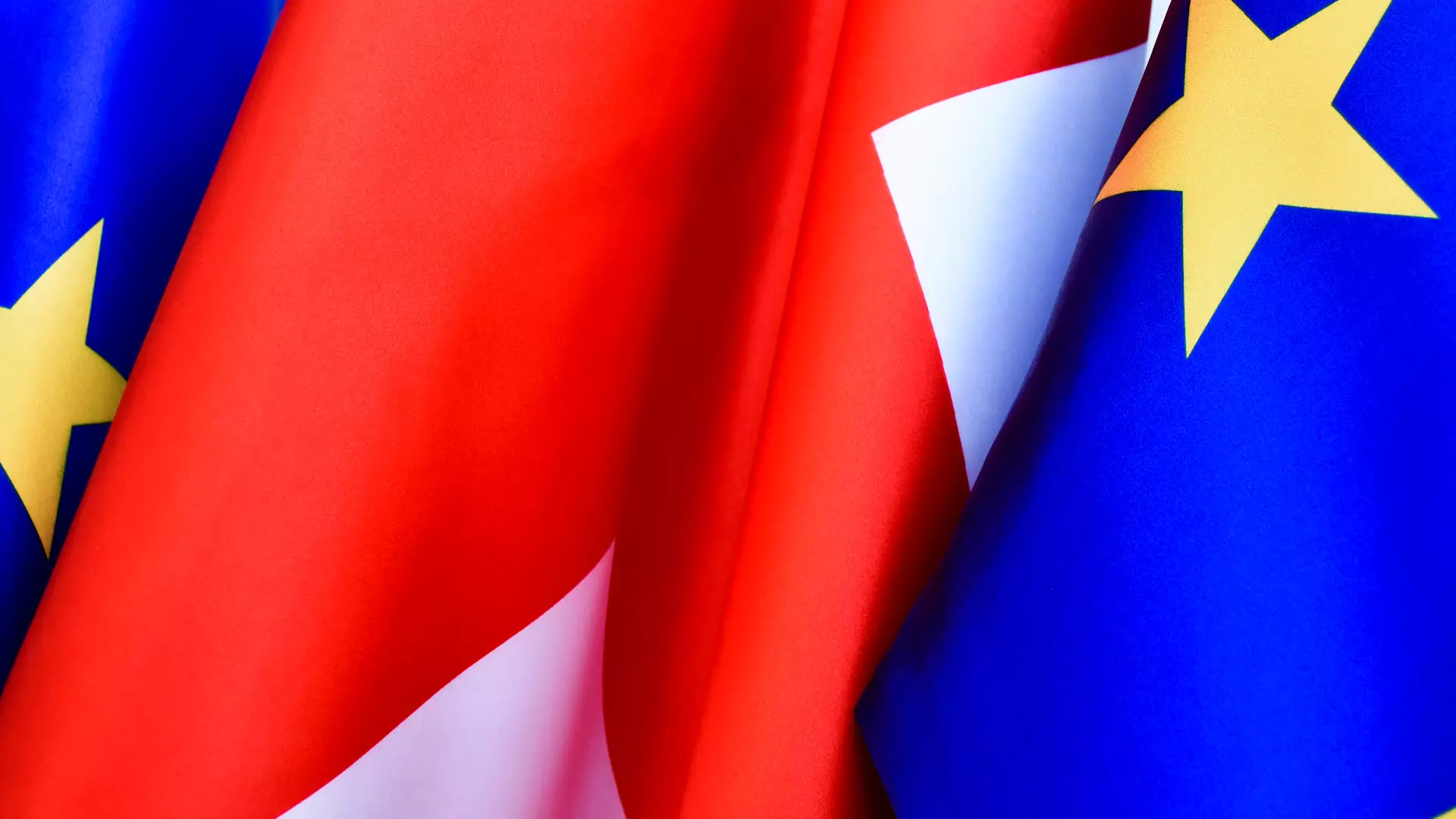 2 - Low costs of living, low taxes, and a high level of safety
According to the data from 2021, Georgia is ranked number 7 on the list of countries with the lowest living costs. These costs include utility fees, groceries, transportation, and other basic needs. Also, digital nomads note that Georgia is one of the cheapest countries for the representatives of their "profession", compared to European states or America. Nomads also note that Tbilisi is rich in options and people of any taste and budget can live and work here.
Similar to locals, individuals working for a foreign company, including digital nomads have to pay 20% tax. However, those who are registered as individual entrepreneurs pay 1% of taxes. Georgia and 57 other countries have agreed on avoiding double taxation. Such agreements enable foreigners to pay taxes in their country of residence or locally, in the country where they get paid.
According to the World Bank, Georgia is ranked number seven among 190 countries in terms of ease of doing business, and ranking number two in terms of ease of starting a business.
Apart from the low taxes and ease of doing business, Georgia is a rapidly developing country in terms of safety. In 2021, according to the travel and tourism development index of the World Economic Forum, Georgia ranks 44th among 117 countries and is ahead of neighboring countries. This index is used to evaluate the state business environment, safety, labor market, information and communication technologies, and other indicators. According to the Global Peace Index, Georgia belongs to the medium-level countries group.
3 - Variety of Space for Remote Work
In Tbilisi, you can find dozens of well-adapted common working spaces. Get a daily, weekly, or monthly pass to access these spaces.
Among the common working spaces, Terminal is the most popular. It offers its users a comfortable environment, conference rooms, meeting rooms, developed infrastructure, high-speed internet connection, and other required inventory. Terminal branches in Tbilisi are available in several locations, while the Batumi Terminal office is located on Akhmeteli street.
Another interesting space, where digital nomads like to work is Impact Hub Tbilisi, on Ninoshvili street, in Fabrika. Here you can use individual desks, as well as common working spaces for large teams. Impact Hub Tbilisi is open 24 hours.
For technology-friendly people, Episode Hotel combines common working spaces, conference rooms, high-technology devices, and software, enabling guests to obtain digital services independently.
Those, who like to work outside the city center, closer to nature, are welcome to visit Tech Park in Okrokana, on Innovations Street. Tech park offers startups, developers, designers, or freelancers, high-tech infrastructure. Tech Park has branches in Zugdidi and Batumi.
Enjoy nomad life in the city as well as the countryside. Apart from the common working spaces, all districts of Tbilisi have cafes, where you can work with your laptop in a comfortable, and peaceful environment.
4 - Amazing Nature and Travel Opportunities
The most valuable part of the digital nomad lifestyle is traveling opportunities, which Georgia has lots to offer. One day you can work from the seaside resort, and the next you can find freedom in mountains, travel to local reserves, caves, monuments of cultural heritage, historic fortresses, churches and monasteries, forests, and lakes, and see wonders of the local nature.
Traveling around Georgia is very cheap. Public transportation, intercity transportation, and taxi are affordable and to travel inside the city, you can use an electric scooter, bicycle, or moped.
High-speed internet is accessible in almost the entire country. However, in mountainous areas, the connection is limited.
5 - Variety of Activities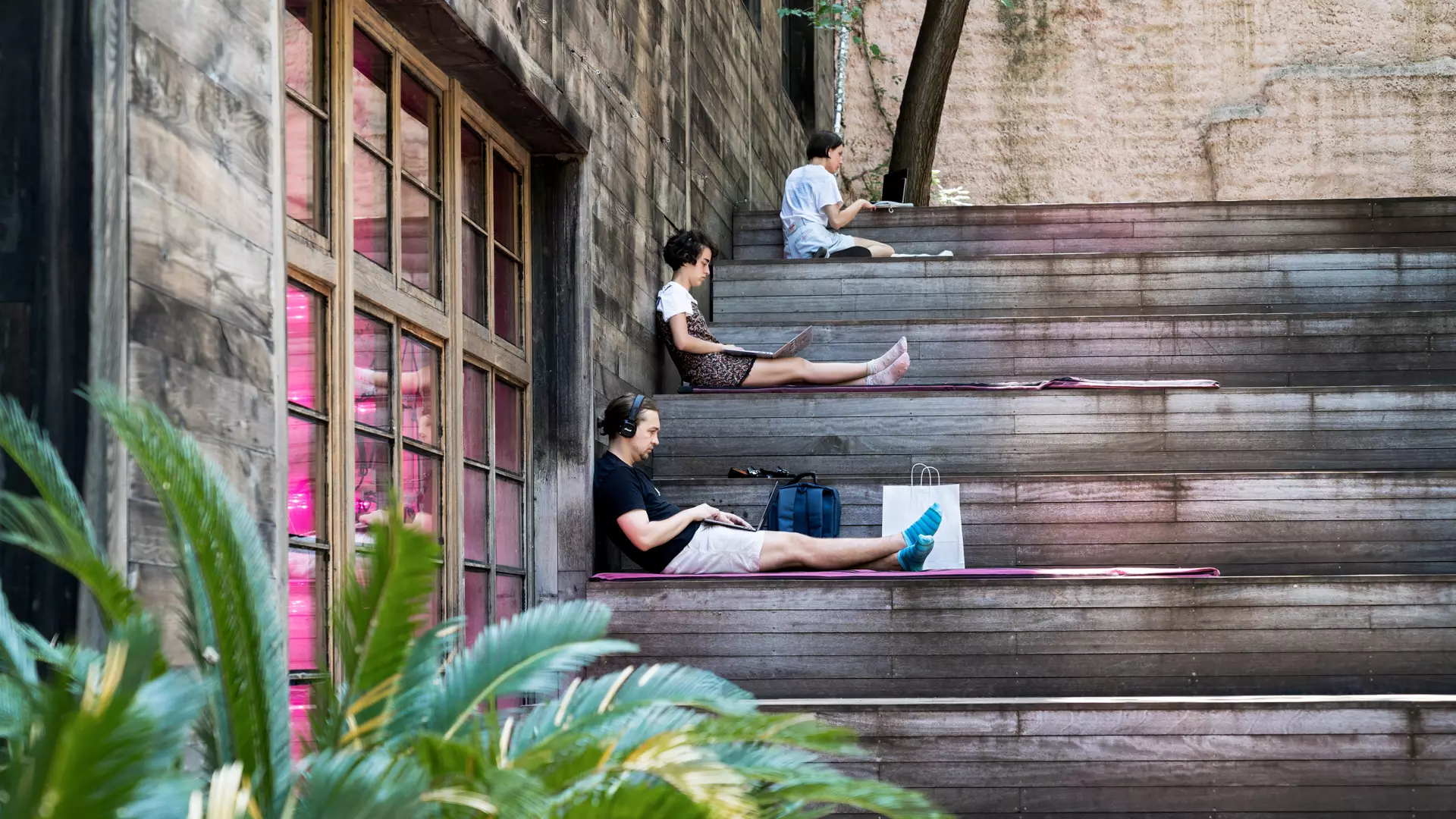 Tbilisi is known for its nightclubs, bars, and cafes. In the city, which was referred to as New Berlin, the nightlife is especially attractive. Night clubs such as "BASSANI," "KHIDI," "MTKVARZE" and many others compete with famous European clubs.
People of any taste, income, and interests will find entertainment here. For example,
Tbilisi's public baths are one of the reasons why this city was established. Residents must try this relaxing, healing procedure at least once. Abanotubani is home to different types of baths, and the price is around 70 Georgian Lari. The most famous baths are Chreli Abano, Gulos Abano, and Orbelianis Abano.
Museums and galleries in Tbilisi and outside of the city are very impressive. Visiting one or more is the best way to learn about Georgian culture and life. The national museum, gallery, art hall, and museum of illusions are just a small list of the places where priceless works are displayed.
Local markets are the best place to discover vintage, rare, specialty items, clothes, and handmade products. Visit the popular Dry Bridge market in Tbilisi, where you can find antique, practical, and characteristic items. Markets are periodically held in different areas of Tbilisi and outside Tbilisi.
Hiking, skiing, swimming, exercising, games, theater performances, picnics, meeting new people, and hundreds of other adventures are reasons that Georgia is a great place to live and work.