As an honored guest, the real adventure starts when you join Georgian Supra (feast) and drink Georgian wine, which has an 8000-year-old history. The homeland of wine has more than 500 varieties of grapes! According to scientists, ages ago, Georgia had close to 1,500 vine varieties.
Grape Varieties
From 525 vine varieties in Georgia, 80 are produced in the Kakheti region, 72 in the Kartli region, 26 in the Samtskhe-Javakheti region, 74 in the Imereti region, 50 in Racha-Lechkhumi region, 59 in Guria, 60 in Samegrelo, 51 in Abkhazia, and 53 in Adjara region.
On Georgian territory, scientists have identified more than 400 forms of wild vines representing ancestors of cultivated vines.
Georgian vine varieties, which are the true treasure of the agronomic heritage, are mostly used for a variety of wine, but they are also used as table decor.
Outstanding wine varieties include Rkatsiteli, Saferavi, Green, Khikhvi, Kisi, Chinubili, Tsolikauri, Tsitska, Krakhuna, Alexandrouli, Ojaleshi, Chkhaveri, Aladasturi, and others.
The large quantities of grape varieties represent the entire category of Georgian wine, which are as diverse as the nature, terrain, culture, and cuisine of the country.
Wine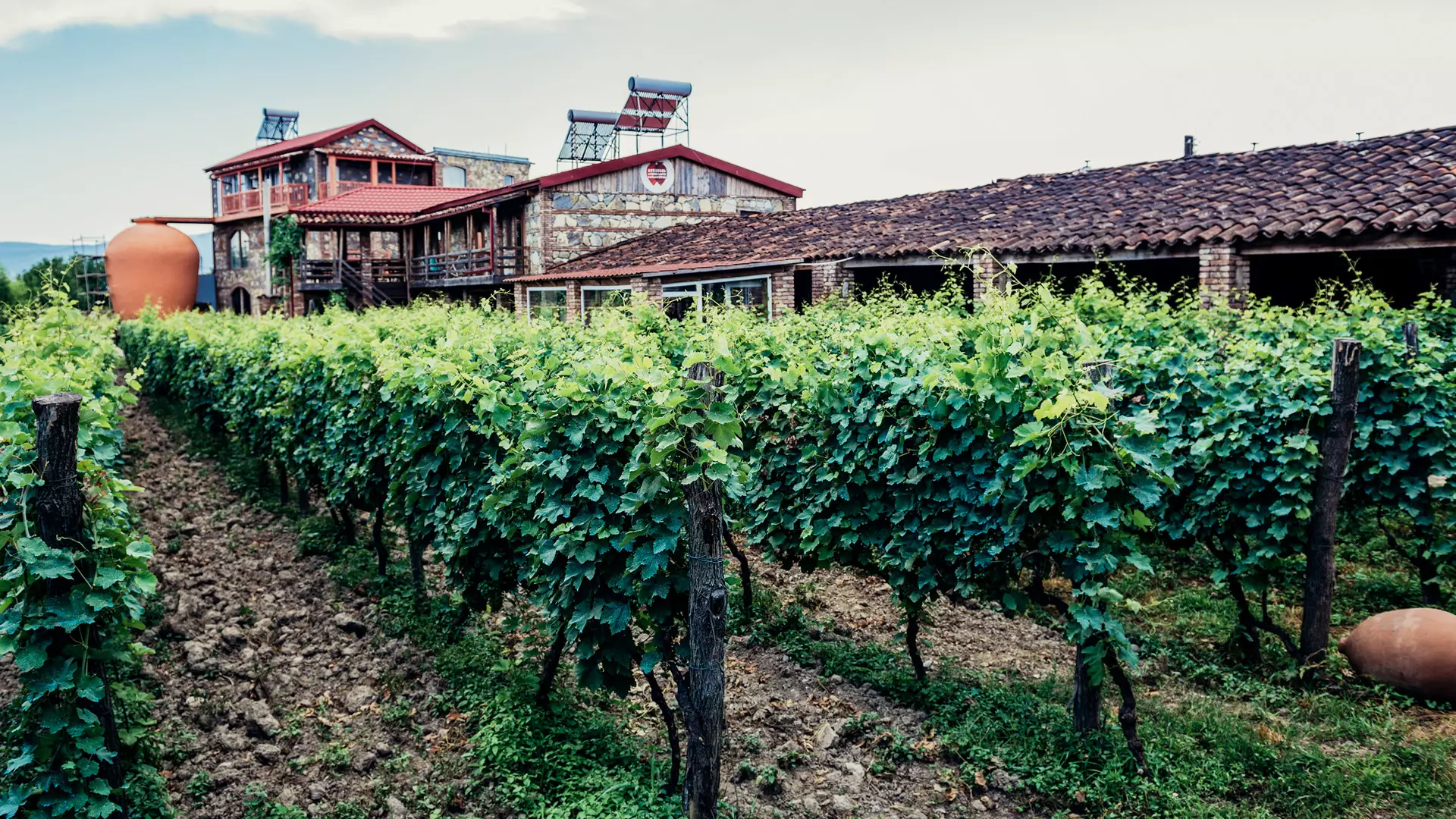 Wine was made in qvevri in ancient times. A qvevri is a unique clay vessel, which is dug in the soil and is used for wine preparation, fermentation, and storage. Once the wine is inside the qvevri, it is then sealed with a clay cover. Archeological studies discovered an 8,000-year-old qvevri, proving that Georgia has been making wine for many centuries. This discovery has piqued the interest of numerous scientific circles.
Officially, there are 27 local wines, including Atenuri, Akhasheni, Gurjaani, Vazisubani, Teliani, Kardanakgi, Kakheti, Manavi, Mukuzani, Nafareuli, Sviri, Tvishi, Tibaani, Kindzmarauli, Kvareli, Tsinandali, Khvanchkara, Kotekhi, Khashmi Saferavi, Bolnisi, Salkhino Ojaleshi, Akhmeta, Tsarafi, Akhoebi, Marghaani Kisi, Zegaani and Okureshi Usakhelauri.
In addition to large and small wineries, wine is produced in abundance at family farms. Many produce wine for their consumption or invited and unexpected guests.
The above-mentioned wine localities can be divided into a wide spectrum with their tastes and textures.
Where and What can I Drink?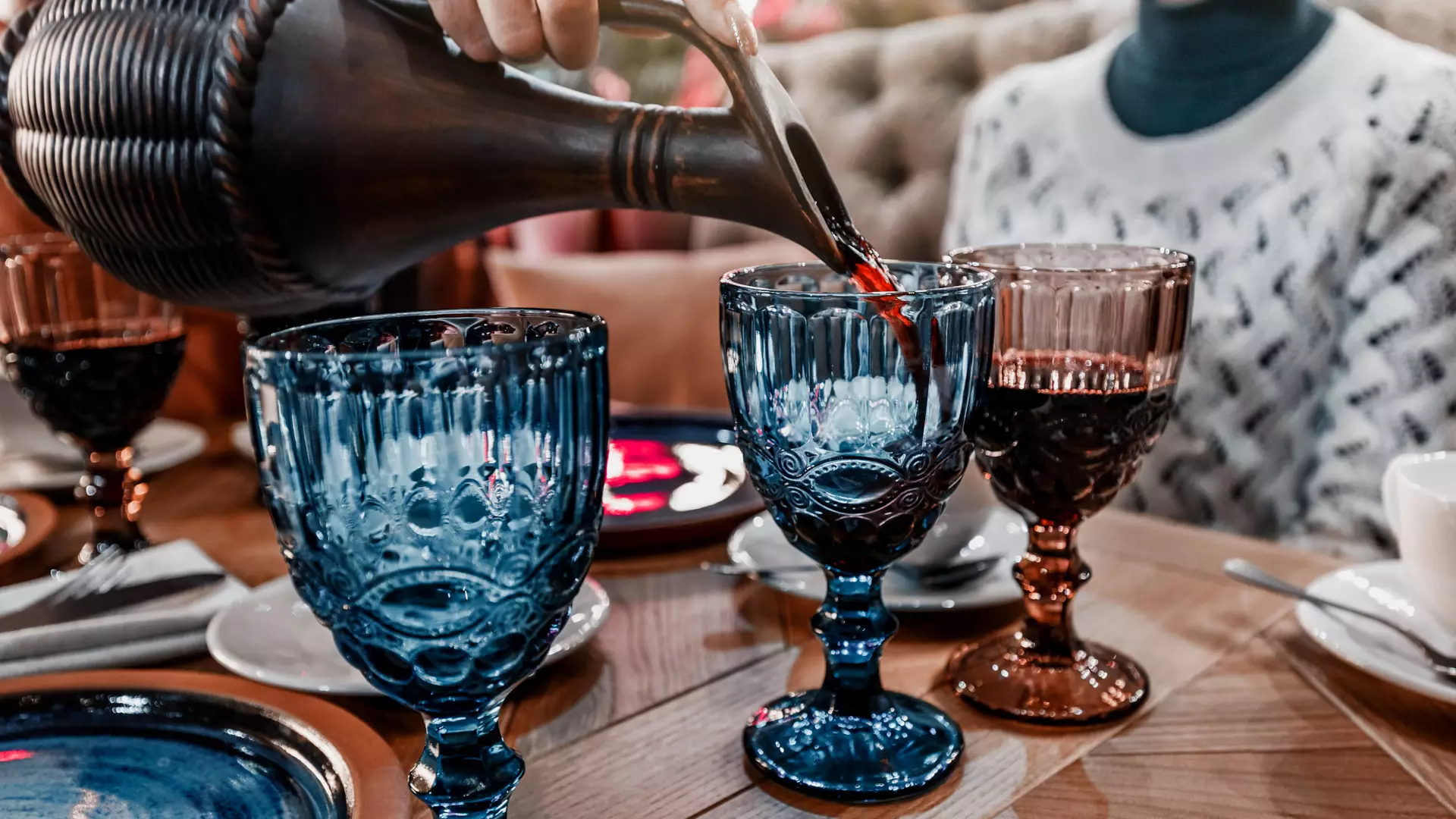 Start your wine tour in Tbilisi. In the capital, you can find wines from every region. Local restaurants offer a wide choice of wines, but for the full spectrum, go to specialized wine restaurants and bars.
If you travel to Kakheti, a region famous for its wine culture, try Rkatsiteli, Saferavi, Kisi, and Kindzmarauli wines. Pair these wines with the famous Kakheti Mtsvadi, Khashlama, Guda cheese, and many other dishes.
In the Kartli region, try Goruli Mtsvane and Chinuri, distinguished for their rich bouquet.
In the Imereti region, Tsitska-Tsolikauri and Krakhuna wines are waiting for you with their natural sparkle and relatively thick structure.
In the Guria and Adjara regions, try the famous Chakhaveri with local delicacies promising unforgettable flavors.
The Samegrelo region will blow your mind with Ojaleshi wine and diverse cuisine.
In the Racha-Lechkhumi region, legendary Khvanchkara wine is waiting for you. This is one of the most expensive varieties on the global market. The people of Racha will treat you to ham, Khachapuri, Lobiani, and Shkmeruli.
For centuries, the flavors of the dishes have been adapted to regional wines.
The main axis of Georgia's unique history is wine, culture, diverse folklore, customs, cuisine, and the relationship between the Georgian host and guests.
Get ready to travel the Georgian wine maze and enjoy experiences that will have you returning to the country sooner than later!