Qoruldi Lakes
Svaneti. On a high mountain plateau 3 small lakes slumber under the calm watch of surrounding snowy peaks.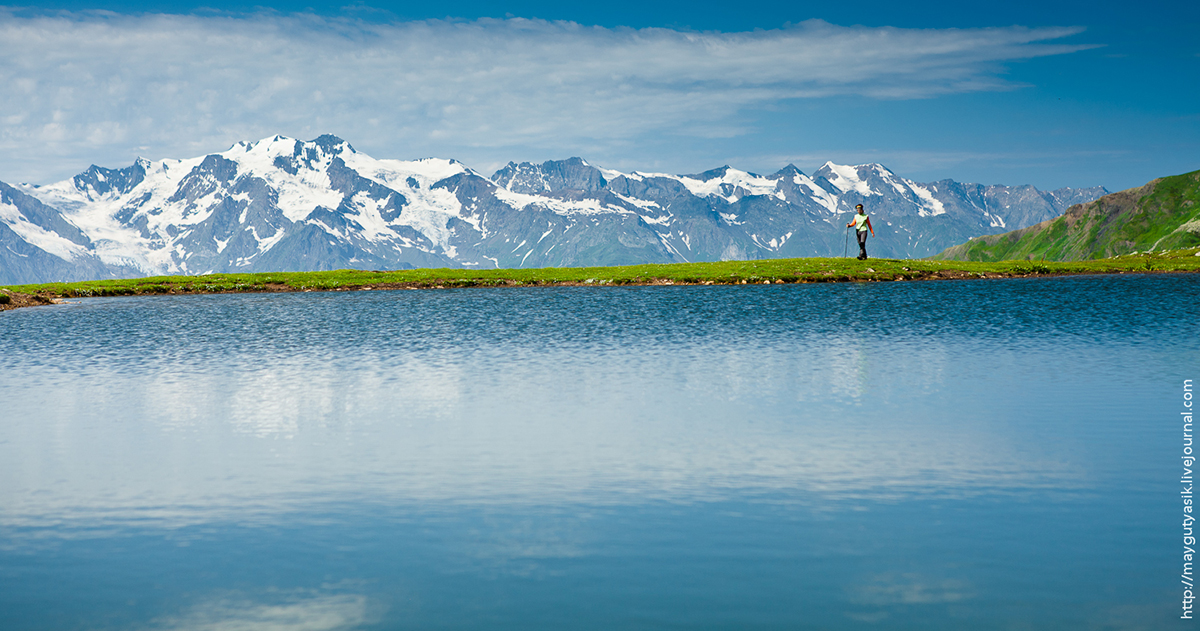 Photo credit: OutdoorUkraine
This plateau is situated right above Mestia, the main town of Svaneti region. Reachable for 4x4 cars. Water is cold and murky, so swimming is not a good idea. Anyway the main beauty of this place are it's breathtaking panoramic views.
Udziro (bottomless)
Located in Racha, on the Katitsvera mountain.
Reachable only in summer and after 2 days of walking.
The mirror like surface of the lake reflects the Caucasian mountains. Crystal clean air and blooming meadows add their share to the beauty of this place.
Tabatskuri
Located in Javakheti region.
Source: Yogurttales
The village, situated on a long peninsula, blue glassy surface, amber fields and silence, disturbed only by the waves. Water is cold, but local kids swim in it with pleasure.
 Tobavarchkhili
Samegrelo. High in the mountains, on the top of a mountain. Surrounded by rocks.
Photo credit: Roman Tolordava
One must walk a long way to reach it, but the mystic beauty of this place will enchant even the most tired traveler.
 Lake of the Black Rocks
Located in Kakheti. 48 km long trail to the lake begins at the administration building of Lagodekhi Protected Areas.
This is one of the most interesting trails in Georgia and is distinguished by it's astounding views of Alazani valley and Caucasus mountains. The magical nature changes with elevation above sea level, and if walk quietly and cautiously, one may see some rare animals of this area.
Coloured lakes of Abudelauri
Pearls of the Khevsureti region. The green, white and blue, hidden between the rocks and alpine vegetation.
Photo credit: Irakli Gedenidze
From village Roshka, which is the last point of the motor road , 7 kilometers.
 Paravani
Javakheti. The largest lake of Georgia.
Photo credit: Ivane Goliadze
On the west shore stands the mystic Samsari mountain range.
 Paliastomi
Samegrelo. Before 1933, freshwater lake, and later an open saltwater lagoon.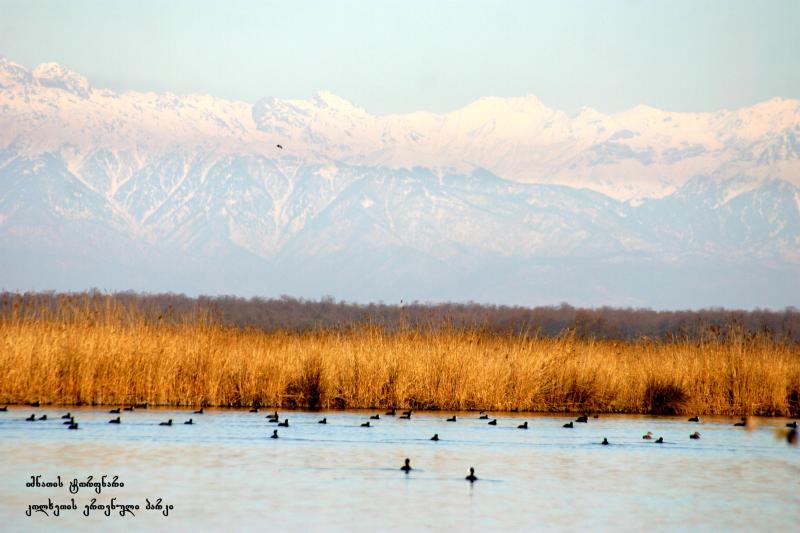 Source: NPS.GOV.
Try a boat trip. You will see some astonishing lake shore scenery, impassable tall thickets of bulrush, wet meadows and thick cover of royal fern.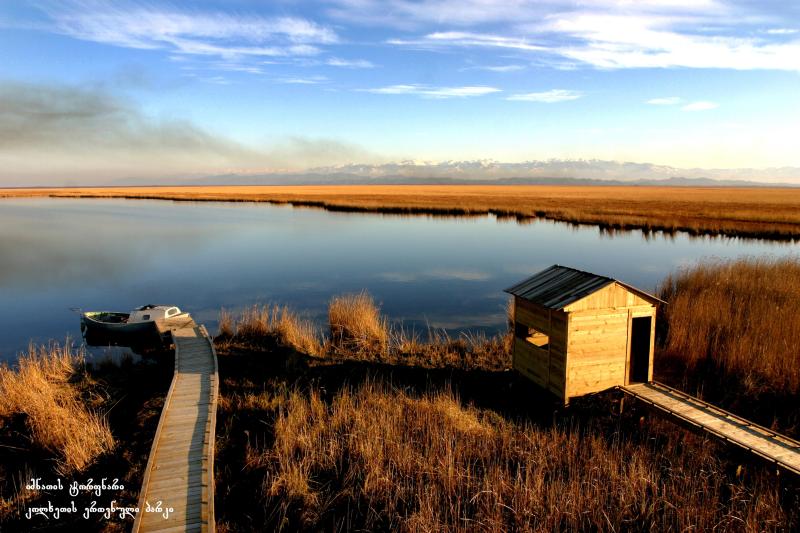 Source: NPS.GOV
From the birdwatching tower, one can observe migratory birds, some of which are rare species that seek out safe havens in the thickets of peatland vegetation.
Bateti
Kartli region, gorge of river Dzama.
It's most picturesque during autumn, when surrounding mountains are covered with motley colors. 2 hours of driving from Tbilisi and an hour of walking through the forested mountains. On weekends you can almost certainly see tents here, because it's one of the most popular and easy places for hiking. Elevation above sea level is 1313 m.
 Oreti
Tusheti Protected Areas. Reachable only with horses or by foot.
Source
You can witness charming panoramic views of Tusheti. Excellent place to set a camp and enjoy the sunset and dawn.